The product
Mortadella produced with meat from Mora Romagnola pig
Country of origin:
Italy - Emilia Romagna
More Information

| | |
| --- | --- |
| Description | A classic Mortadella produced exclusively with meat from Mora Romagnola pigs breed |
| Appearance | The slice is pink in color, with a fine and homogenous grinding |
| Taste | Sweet and delicate, the taste of the meat is clearly distinguished on the palate, without being covered with the aromas |
| Maturing | Not expected |
| Curiosity | Mortadella is the charcuterie of excellence in Bologna, so much that in the city it is simply known as "Bologna"; produced since the Middle Ages, was the most precious and expensive salami of the time, presented only on the tables of the most influential people; it could only be produced within the town wall and had a stamp that guaranteed its originality |
| Our selection | Mora Mora is a Mortadella produced with selected meat of local pigs: its delicate taste makes it a very elegant product |
| Suggestions | Try it in thin slices or small cubes, it becomes irresistible on a slice of hot warmed bread |
More Information
Ingredients
Pork's meat of Mora Romagnola, salt, species, natural aromas, antioxidant: E301, preservative: E250
Weight
6,5 kg approx
Packaging
Vacuum packed
Storage Conditions (packaged products)
Keep at +2 +6 °C
Country of origin of the primary ingredient
Italy
Nutrition Declaration
Energy: 1344 kJ / 320 kcal
Fat: 25 g
of which saturates: 8 g
Carbohydrate: 0 g
of which sugars: 0 g
Protein: 15 g
Salt: 2 g
Typical value per 100 g
The producer
Artigianquality - Bologna (BO) - Emilia Romagna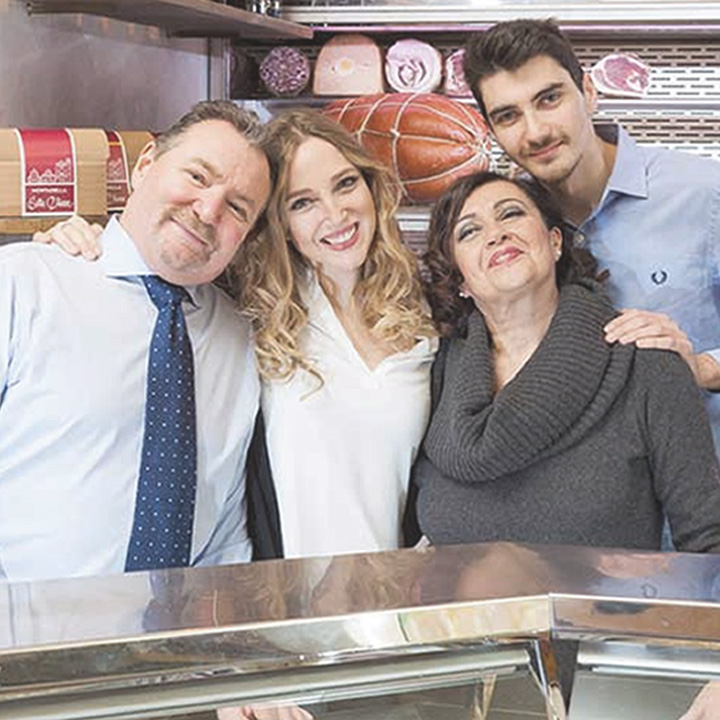 Why we chose them
Artigianquality is a craft laboratory of Mortadella production in the historic center of Bologna, run by two young brothers, Simona and Francesco Scapin. Their story is rooted in the long experience of their father, Silvio Scapin, who start working since he was young in the industry, accumulating a great experience and elaborating his own recipes. Few years ago, Simona and Francesco decided to open a workshop for the production of Mortadella where, thanks to the skills of Silvio, everything is done in a craftsmanship way. High-quality raw materials are selected with great care, such as the meat of the Mora Romagnola native swine breed, or Bronte pistachio. No by-products, flours, milk derivatives, chemical or emulsifier aromas are used; spices and natural aromas are moderate and the perfume and taste of the products simply come from the long cooking at low temperatures in the stoves, following the time of the meat.