The product
Filetto di Trota Salmonata in olio
Salmoned trout fillets, hot smoked and marinated in oil
Country of origin:
Italy - Friuli Venezia Giulia
More Information

| | |
| --- | --- |
| Raw material | Trout of iris varieties, raised in the Risorgimento of San Daniele del Friuli, in natural environments with low crowding, respecting natural growth |
| Appearance | Single-punch threads, pink-orange, compact |
| Taste | On the palate, the meats are compact and boiled, with a delicate flavor and a slight smell of smoke |
| Curiosity | San Daniele's trout are rich in Omega 3, a particularly important polyunsaturated fat that keeps blood fluid and ensures good circulation. Numerous studies show that eating fish at least twice a week, thanks to Omega 3, the risk of cardiovascular disease is halved |
| Our selection | Trout are raised by Friultrota and naturally fed, with crushed and shrimp-based integrations to obtain compact, red-orange meat. In addition, they are traditionally fished, to keep the value of Omega 3 fatty acids high |
| Suggestions | Great second dish with cooked vegetables: grilled aubergines, leek or stewed celery, soy sprouts spiced in pan. Try a tomato sauce and basil, with pumpkin flowers or thinly cut fennel. It lends itself also to be used as an ingredient in processing pasta and first courses in general |
More Information
Ingredients
Iridescent trout (Oncorhynchus Mykiss) 75% salmonate, cornseed oil, salt, parsley, wine vinegar.
Allergens
Fish and products thereof
Other allergens
Sulphur dioxide and sulphites > 10
FAO Area
/
Weight
2 kg
Packaging
Thermoseted trays in 2-piece cartons
Storage Conditions (packaged products)
Store in a refrigerator at 0 + 4 ° C
Instructions for use
Once opened, keep the product in oil
Nutrition Declaration
Energy: 1278 kJ / 309 kcal
Fat: 27,5 g
of which saturates: 3,9 g
Carbohydrate: 0,8 g
of which sugars: <0.3 g
Protein: 14,5 g
Salt: 1,1 g
Typical value per 100 g
The producer
Friultrota - San Daniele del Friuli (UD) - Friuli Venezia Giulia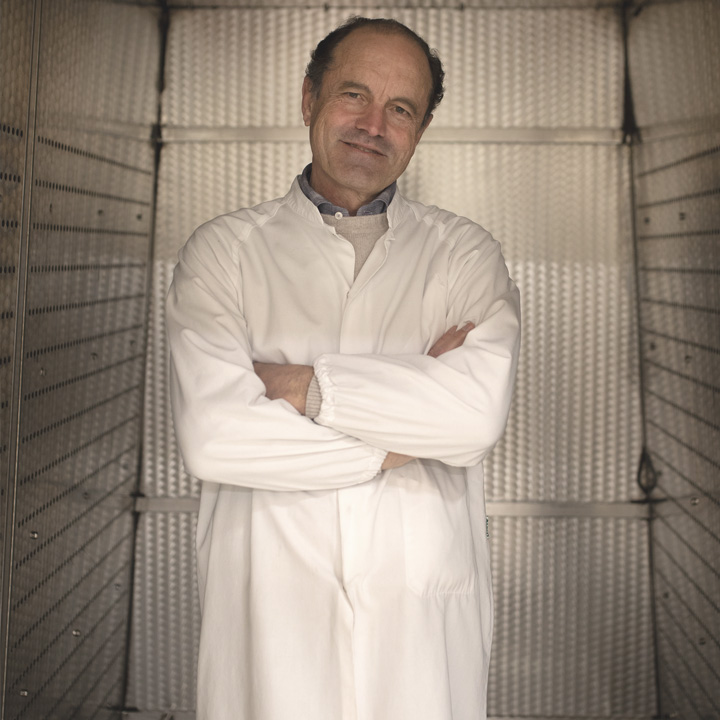 Why we chose them
Friultrota was born in 1970, in San Daniele del Friuli (UD), for the will of Giuseppe, Mauro Pighin's dad, always fond of fishing and genuine things. That passion, born as a hobby, slowly and with great dedication has become a true profession, so Giuseppe first and Mauro then dedicated themselves to breeding a genuine trout, raised with unconventional procedures to ensure quality and salubrity. They preserved the original environmental conditions in order to achieve the maximum quality: lots of running water; very low population density; natural growth times; natural and non-forced integrated feed that guarantees firm and flavourful flesh. All the specialties of the company, besides being ready for use and easy to use, stand out for the goodness and genuineness that makes them light and digestible.