The product
Code, Mantecato Recipe - Baccalà Mantecato
Stockfish great for delicious appetizers
Country of origin:
Italy - Friuli Venezia Giulia
Minimum order:
1 piece. Also available in 130 g (93691)
More Information

| | |
| --- | --- |
| Raw material | Stockfish from the North Eastern Europe prepared in a unique way according to the traditional Venetian recipe. The product does not include any flour, thickener or milk. |
| Appearance | The color is ivory white and the texture is creamy and spreadable. |
| Taste | The taste is sweet, round, delicate and slightly tangy |
| Suggestions | Ready to use, can be eaten warm or cold, as an appetizer, accompanied by slices of grilled polenta or crusty bread. Also great in the composition of unique dishes, accompanied by fresh seasonal vegetables. By virtue of its softness it lends itself to different customizations, for example, with the addition of fresh parsley, garlic, radish |
More Information
Ingredients
Stockfish rehydrated (60%), sunflower seed oil, extra virgin olive oil, salt and pepper. It may contain bones
Allergens
Fish and products thereof
Production Method
caught
Weight
1 kg
Packaging
Packed in a thermosealed tray
Storage Conditions (unpacked products)
Keep refrigerated between 0 and +4° C
Storage Conditions (packaged products)
Keep refrigerated between 0 and +4° C
Nutrition Declaration
Energy: 1790 kJ / 434 kcal
Fat: 43 g
of which saturates: 0,2 g
Carbohydrate: 0,2 g
of which sugars: 0,2 g
Protein: 11,5 g
Salt: 0,7 g
Typical value per 100 g
The producer
Friultrota - San Daniele del Friuli (UD) - Friuli Venezia Giulia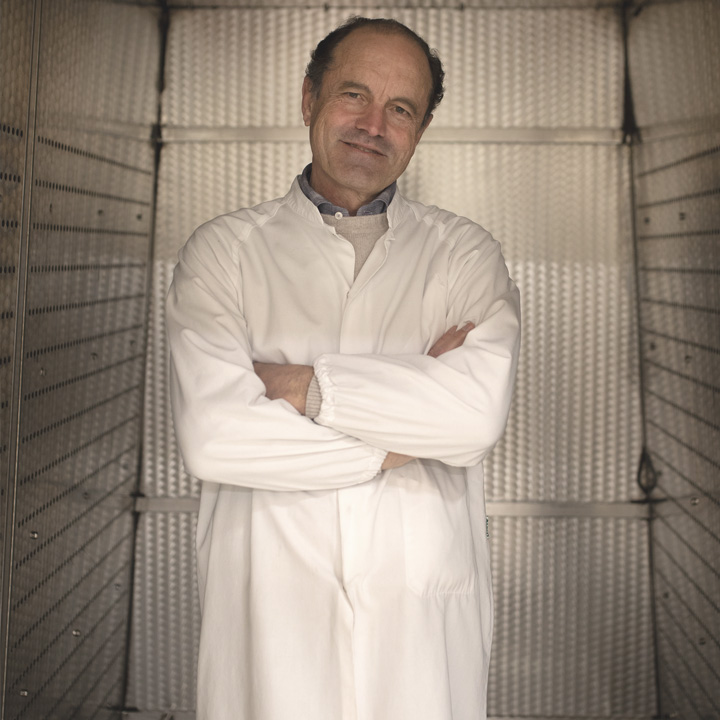 Why we chose them
Friultrota was born in 1970, in San Daniele del Friuli (UD), for the will of Giuseppe, Mauro Pighin's dad, always fond of fishing and genuine things. That passion, born as a hobby, slowly and with great dedication has become a true profession, so Giuseppe first and Mauro then dedicated themselves to breeding a genuine trout, raised with unconventional procedures to ensure quality and salubrity. They preserved the original environmental conditions in order to achieve the maximum quality: lots of running water; very low population density; natural growth times; natural and non-forced integrated feed that guarantees firm and flavourful flesh. All the specialties of the company, besides being ready for use and easy to use, stand out for the goodness and genuineness that makes them light and digestible.