The product
Cold Smoked Rainbow Trout - La Regina di San Daniele
A delicately smoked trout from San Daniele
Country of origin:
Italy - Friuli Venezia Giulia
Weight:
Baffa intera da 950 g
Minimum order:
1 piece; also pre-sliced (94091) or in bags of 100 g (94095)
More Information

| | |
| --- | --- |
| Raw material | Rainbow trout, bred in springs in San Daniele del Friuli, in a natural environment, respecting the natural breeding times and growth: in 7 - 8 years they can grow to a length of 1 metre and weigh up to 10kg |
| Appearance | A reddish orange colour meat, lean and firm |
| Taste | Sweet and delicately smoked |
| Curiosity | The San Daniele trout are rich in Omega 3, a particular polinsaturated fat of vital importance, that keeps our blood fluid and guarantees good circulation. Numerous researches have shown that eating fish at least twice a week, thanks to the Omega 3, reduces the risk of cardiovascular illnesses by half |
| Our selection | The trout are bred by Friultrota and fed in a very natural way with the integration of shrimps to obtain that firm reddish orange colour meat. They are processed immediately, according to tradition, therefore maintaining a high value of Omega 3 |
| Suggestions | Very good with sour cream and chives or with a soft cheese and chives. Ideal when wrapped around a courgette and robiola cheese, with a julienne of leeks and wasabi paste, wrapped around asparagus spears or on slices of avocado with olive oil and lemon. Fantastic cut into cubes in a tartar of tomatoes, cucumbers, chives and trout eggs or cut in cubes with poppy seeds, dill, chives and orange peel. To be tried with Vino Friulano jelly which is great with smoked fish |
More Information
Ingredients
Salmon trout, salt, aroma
Allergens
Fish and products thereof
Weight
Baffa intera da 950 g
Packaging
Under Vacuum
Storage Conditions (unpacked products)
Keep refrigerated between 0 and +4° C
Storage Conditions (packaged products)
Keep refrigerated between 0 and +4° C
Nutrition Declaration
Energy: 619 kJ / 147 kcal
Fat: 6,2 g
of which saturates: 1 g
Carbohydrate: <0.5 g
of which sugars: <0.3 g
Protein: 23 g
Salt: 2,7 g
Typical value per 100 g
The producer
Friultrota - San Daniele del Friuli (UD) - Friuli Venezia Giulia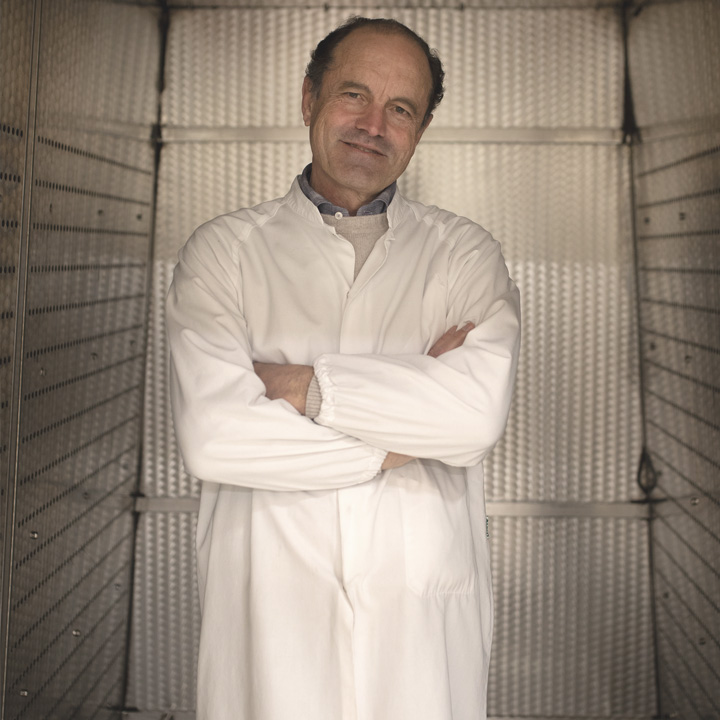 Why we chose them
Friultrota was born in 1970, in San Daniele del Friuli (UD), for the will of Giuseppe, Mauro Pighin's dad, always fond of fishing and genuine things. That passion, born as a hobby, slowly and with great dedication has become a true profession, so Giuseppe first and Mauro then dedicated themselves to breeding a genuine trout, raised with unconventional procedures to ensure quality and salubrity. They preserved the original environmental conditions in order to achieve the maximum quality: lots of running water; very low population density; natural growth times; natural and non-forced integrated feed that guarantees firm and flavourful flesh. All the specialties of the company, besides being ready for use and easy to use, stand out for the goodness and genuineness that makes them light and digestible.