The product
Robiola of Roccaverano DOP affinata
Robiola di Roccaverano DOP refined for 18 days
Type of Milk:
Raw Goat's milk
More Information

| | |
| --- | --- |
| Description | Robiola di Roccaverano DOP produced by Stutz farm in the Langhe area, with the milk produced by the goats of the farm; refined for about 17/18 days |
| Appearance | The peel begins to be evident, rough and with pink shades; the paste is slightly compact and pure white in colour |
| Taste | To the nose can be found notes of milk, pot herbs and almonds; in the mouth it is gently, slightly savoury and persistent |
| Maturing | At least 15 days |
| Curiosity | Stutz is one of the few producers to follow the Slow Food regulations for the production of Robiola di Roccaverano: the cheese becomes a Presidium only during the grazing season (from March-April to October-November) and it is strictly obtained with raw milk from Camosciata goats and Roccaverano goats |
| Our selection | The Stutz Farm is a family-run business characterized by love for nature and its products. Visiting their company you can breathe clean air and a spirit of innovation, brought above all by the siblings Jerome and Ramon |
| Suggestions | It can be used with jams, honey and fruit mustard |
More Information
Ingredients
Raw goat's MILK, rennet, salt
Allergens in ingredients
Milk and products thereof
Weight
250 g
Packaging
Wrapped in plasticized paper suitable for contact with food
Storage Conditions (packaged products)
Keep refrigerated between +2 and +4 ° C
Instructions for use
Edible rind
Country of origin of the primary ingredient
Italy
Nutrition Declaration
Energy: 1011 kJ / 241 kcal
Fat: 19,48 g
of which saturates: 14,18 g
Carbohydrate: 1,47 g
of which sugars: 1,47 g
Protein: 13,85 g
Salt: 1,03 g
Typical value per 100 g
The producer
Az. Agr. Stutz - Mombaldone (AT) - Piedmont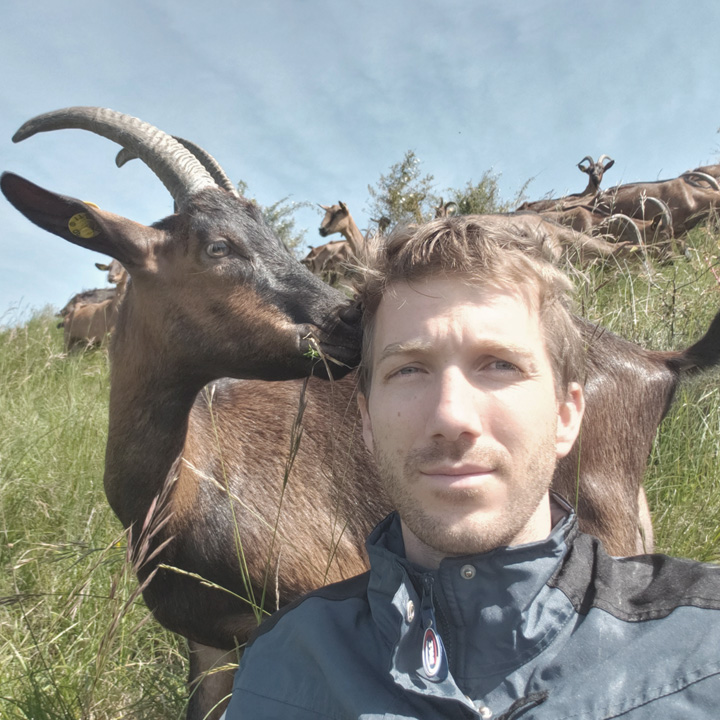 Why we chose them
The Stutz farm is located in Mombaldone, in the province of Asti, in Langhe hills. Here, Jerome and Ramon Stutz raise goats and produce goat cheeses following in the footsteps of their parents, who moved to Langhe in the early 1990s. The Stutz family manages the entire production chain: about 250 goats of the Camosciata breed and a few heads of the native Roccaverano graze freely for 8 months a year, eating shrubs, grass and leaves. The farm produces Robiola di Roccaverano Dop, and other refined robiola, starting only from raw goat milk, distinguishing itself as one of the few producers to adhere to the Slow Food regulations of Robiola di Roccaverano.