The product
Olive Verdi Bella di Cerignola
The famous green olives from the city of Cerignola, in Puglia
Country of origin:
Italy - Apulia
More Information

| | |
| --- | --- |
| Raw material | GG caliber Bella Cerignola green olives |
| Appearance | Those are distinguished by the oval shape, larger than other varieties, and the ease of detachment of the very fatty pulp from the cor |
| Taste | Sweet and slightly herbaceous |
| Curiosity | Bella di Cerignola is one of the largest table olives in the world; it grows only in the territory of Cerignola, south of Tavoliere delle Puglie, where fertile soil rich in minerals, sun and wind allow the exceptional growth of this fruit |
| Our selection | Abbiamo scelto le olive prodotte da Andrea Fratepietro di Cerignola (FG) perchè produce olive Bella di Cerignola dal 1980, seguendo con attenzione l'intera filiera: un aspetto al quale Andrea e il papà Giovanni tengono particolarmente |
| Suggestions | Ideal for seasoning a salad, to enrich the classic Italian appetizer or simply as an aperitif |
More Information
Ingredients
Olives 'Belle di Cerignola', water, salt, acidity regulator: citric acid and lactic acid, antioxidant: L-ascorbic Acid
Weight
1 kg
Packaging
Plastic Bucket
Storage Conditions (packaged products)
Keep at +0 +4 °C
Instructions for use
Once opened keep refrigerated covered by brine
Paese di origine ingrediente principale
Cerignola
Nutrition Declaration
Energy: 607 kJ / 147 kcal
Fat: 14 g
of which saturates: 2 g
Carbohydrate: 4,7 g
of which sugars: 2,6 g
Protein: 1,3 g
Salt: 4 g
Typical value per 100 g
The producer
Azienda Agricola Fratepietro - Cerignola (FG) - Puglia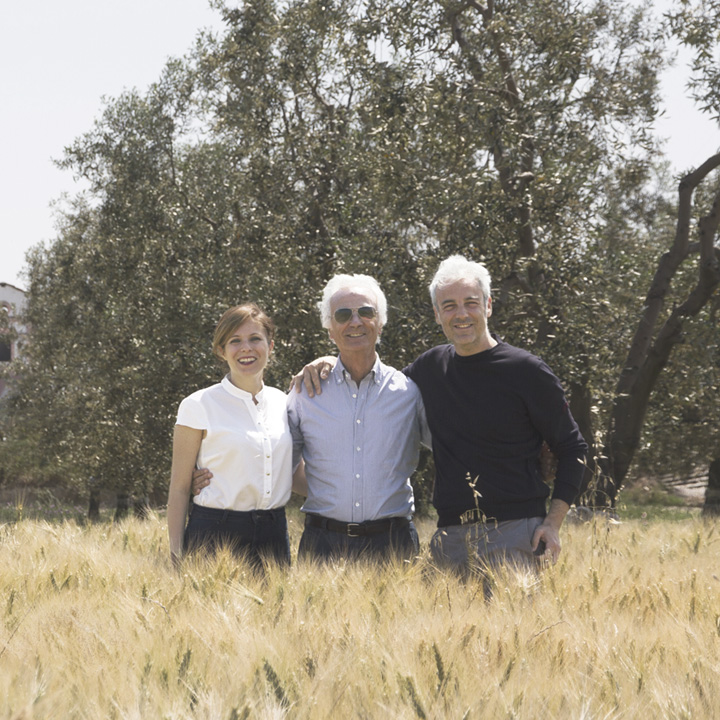 Why we chose them
Proud of the ancient family traditions, the Fratepietro Farm tries to combine the centenary handicraft tradition with modern agriculture. Today, the company is managed by Giovanni and his son Andrea, who represent the latest generation of a family that has been working on the cultivation of table olives since 1890, when the founder Giovanni Fratepietro inherited the family farm from his grandfather. Since then, season after season, the Bella di Cerignola olives are harvested when they reach the right degree of maturation, strictly by hand as ever, and processed immediately with natural ingredients, following the old family recipes. All the production process is controlled by the expert eyes of Andrea, Giovanni and Valentina, who guarantee quality throughout the entire chain. Excellence is in fact one of the fundamental values that distinguish Fratepietro's work, as well as respect for men, nature in its own time, genuine flavors and the idea of sustainable progress.