The product
Pecorino Romano DOP Crosta Nera
DOP Pecorino cheese produced in Sardinia, aged at last 5 months
Country of origin:
Italy - Sardinia
Type of Milk:
Sheep's milk
More Information

| | |
| --- | --- |
| Description | The classic Pecorino Romano DOP produced with thermised milk from sheeps of Sarda sheep breed collected only from the members of the cooperative |
| Appearance | The rind is straw yellow, covered with a black coat; the paste is hard with few eyes, white or pale yellow in colour |
| Taste | Intense, savoury and with notes of milk |
| Maturing | At least 5 months |
| Curiosity | 700 years b.C. the Roman empire was controlling the production of Pecorino around the city of Rome because this nutrient cheese was used to feed the soldiers. The reason why it has been always a very salted cheese has to do with the power of Rome: salt have always been a currency and having that meant to have authority. Today this cheese is mainly done in Sardinia |
| Our selection | CAO Formaggi - Cooperativa Allevatori Ovini is a cooperative made up of 700 members, founded in 1966 with the aim of enhancing the shepherd heritage of the Sardinian territory and join together the farmers, transforming the milk produced in the respective farms to produce an interesting range of cheeses |
| Suggestions | Key ingredient of the traditional pasta "Cacio e pepe", "Gricia" or "Carbonara", try it with fresh broad beans and artigianal bread. Interesting the combination with honey, jams or mustards at the end of a dinner |
More Information
Ingredients
Thermised sheep's MILK, salt, rennet. Rind treated with colour E172
Allergens in ingredients
Milk and products thereof
Weight
28 kg approx
Packaging
Unpacked
Storage Conditions (packaged products)
Keep refrigerated at +4 °C
Instructions for use
Rind not edible
Country of origin of the primary ingredient
Italy
Nutrition Declaration
Energy: 1683 kJ / 401 kcal
Fat: 33 g
of which saturates: 23,6 g
Carbohydrate: 0 g
of which sugars: 0 g
Protein: 26 g
Salt: 4,7 g
Typical value per 100 g
The producer
CAO Formaggi - Fenosu (OR) - Sardinia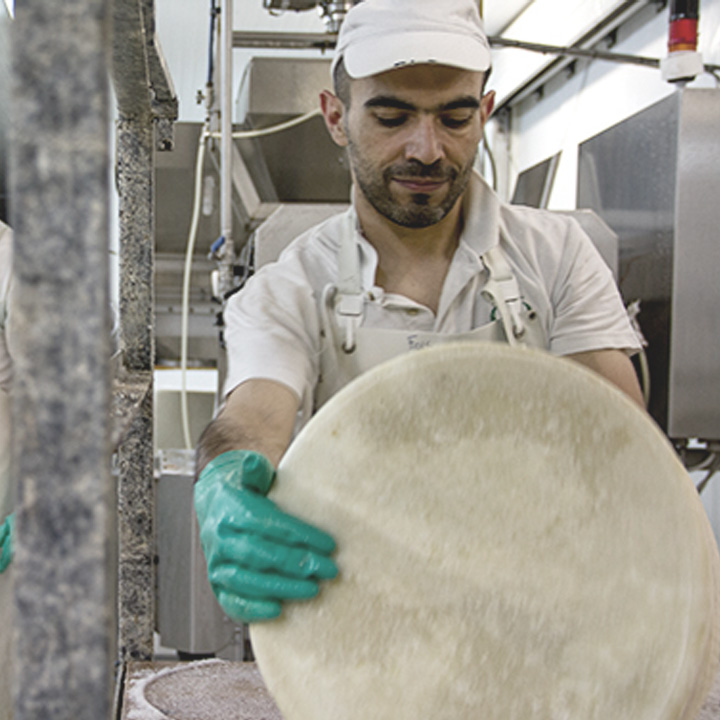 Why we chose them
CAO Formaggi - the Italian acronym for Cooperativa Allevatori Ovini, meaning Sheep Breeders Cooperative - is a Cooperative composed of 700 members, that was founded in 1966 in the province of Oristano. The cooperative was established with the aim of bringing together a group of farmers to transform the milk produced in the respective companies in order to create a distinguished production of delicious cheeses with high quality standards. The farmers' union also intended to enhance and recognize the work and characteristics of the sheep milk heritage of the territory.