A mountain cheese as you expect it, and the far-sighted project that gave life to dairy that produces it
⏱ 2 MINUTES READING
Normally we guide our customers, and therefore final consumers, in the discovering of new products, however in this case the opposite has happened. An friend of ours mentioned an interesting cheese that he usually bought during his holidays in the mountains, and he passed us the contact of the producer.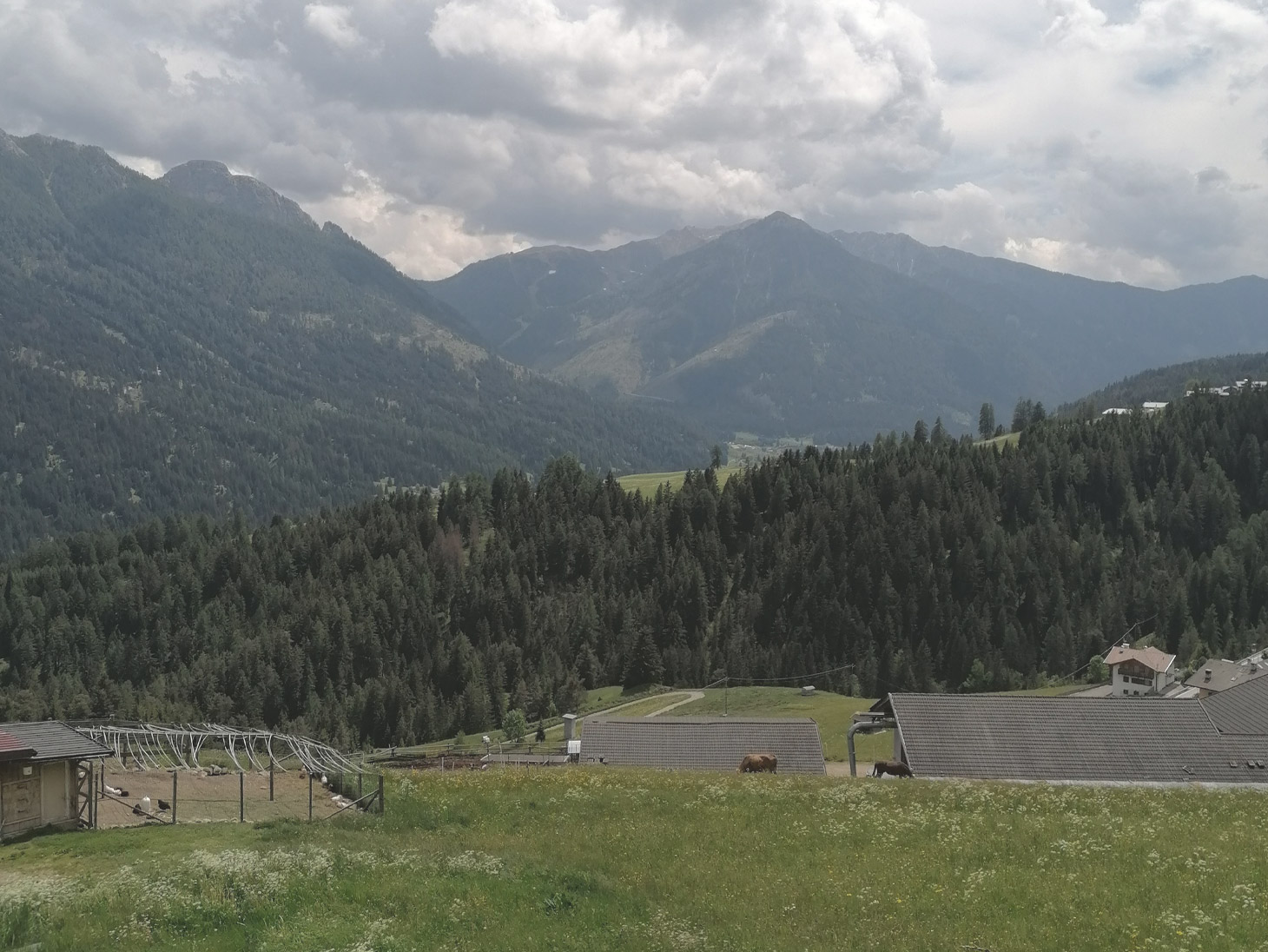 A little curiosity and a little desire to explore even the most unusual streets led us to contact Luigi and Filippo, the two partners of the Caseificio Sociale Il Catinaccio.
Small cooperative dairy that was born in 2014 in Vigo di Fassa in Trentino region, with two members-breeders, who are the people already mentioned above. After a few phone calls, we decided to visit the company in June , and at that point we were convinced of the goodness of the project, not just the product.

THE PRODUCT
The cheese that we introduce you is called Laurin, and it certainly has all the main features of a high quality dairy product: whole raw mountain milk, obtained from cows of Pezzata Rossa breed and a very short production chain.
The Laurin, which takes its name from King Laurino, a character of an ancient Ladin legend, has a minimum maturation of 60/70 days on fir tree shelves. The rind is washed with water and salt as local tradition requires and the texture is soft, with the good presence of eyes.

The wheel weights about 6,5 kg. The flavour is sweet, buttery and intense; the notes of hay, hazelnut, undergrowth and damp cellar make the cheese distinctive, also from a territorial point of view.
THE PROJECT
We were talking about the goodness and farsightedness of the project, born in a progressive way thanks to the vision of Luigi and Filippo. The two are breeders, the first has a stable of 35 heads and the second of 55 heads. The cows are fed with first and second cut hay, alfalfa, barley, soy and corn, and no silage is used.

The two partners understood very fastly that the only hope of survival for the two stables, already working individually for about fifteen years, was the transformation of their own milk. So in 2014 they began the building of their own dairy in a local close to Filippo's stable, and setting up the cooperative company at the same time.
The two partners do not neglect technological evolution either: milking has been robotic for 2 years and despite the initial distrust this has offered greater animal welfare and greater hygiene in milking operations. The first productions date back to 2016 and now the structure works every day from 10 to 12 quintals of milk: a real gem that we want to introduce to you.
Alessandro De Conto
Sales Director