The product
Orzo Agordino Decorticato a Pietra - Hulled Barley
Barley hulled in stone, an ancient grain used in Italian gastronomy various ways
Country of origin:
Italy - Veneto
More Information

| | |
| --- | --- |
| Raw material | Barley hulled in stone. A native product to the Dolomite and Belluno area |
| Appearance | This is a grain that is easy to cook with grains mainteining their shape |
| Taste | The taste is very sweet, round and able to match with different ingredients |
| Our selection | ì |
| Suggestions | Excellent for the preparation of soups. Before cooking should be left in the water for at least 8 hours |
More Information
Ingredients
Hulled barley
Allergens
Cereals containing gluten and thereof
Weight
300 g
Packaging
Bags
Storage Conditions (unpacked products)
Keep in a cool and dry place
Storage Conditions (packaged products)
Keep in a cool and dry place
Instructions for use
Wash carefully before cooking
Nutrition Declaration
Energy: 1391 kJ / 330 kcal
Fat: 2,3 g
of which saturates: 0,5 g
Carbohydrate: 56,2 g
of which sugars: 0,8 g
Protein: 12,5 g
Salt: 0,03 g
Typical value per 100 g
The producer
Cooperativa La Fiorita - Cesiomaggiore (BL) - Veneto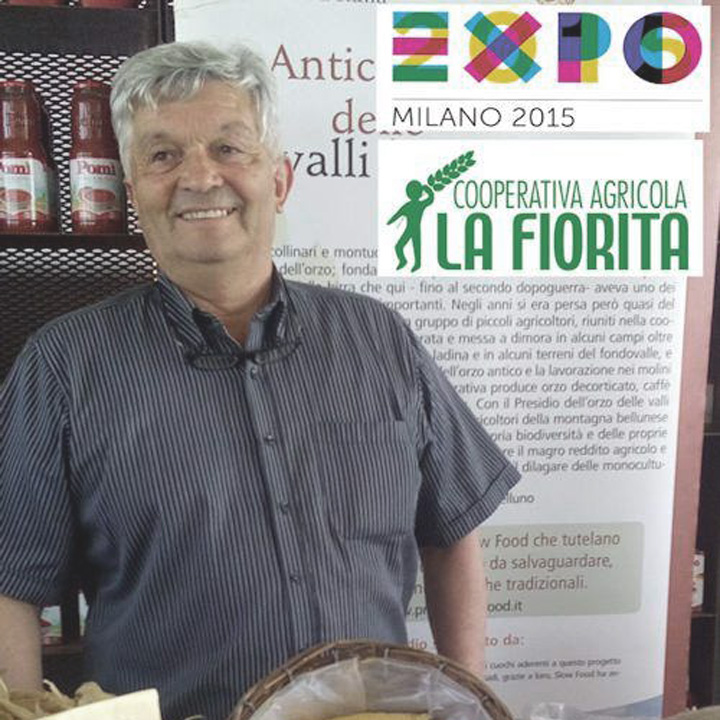 Why we chose them
Cooperativa Agricola "La Fiorita" was born in Cesiomaggiore (BL) in 1997. Today it has more than 252 associated farmers, which operate mainly in the territory of Belluno Valley. The Cooperative commits itself daily to the protection and promotion of its territory and local and typical agricultural products: several productions that were at risk of extinction have been rediscovered and today can show IGP certification. Moreovere Cooperativa offers its members a full service from training to assistance, from experimentation to the usage of agricultural machines and tools. Sustainable and environment-friendly production is a primary condition for farmers to join the cooperative. With particular attention La Fiorita has dedicated itself to the rediscovery of traditional beans varieties, rare and niches productions historically cultivated in Val Belluna and Feltre area since the '500.