The product
Lentils from Umbria, with a delicate taste
Country of origin:
Italy - Umbria
More Information

| | |
| --- | --- |
| Description | Lentils from Umbria region |
| Appearance | Green and light brown in colour |
| Taste | Sweet and delicate |
| Curiosity | Lentils have been part of the human diet since aceramic Neolithic times, being one of the first crops domesticated in the Near East. Lentils are a rich source of protein and essential nutrients, with a very low fat content |
| Suggestions | Don't need to soak. It is suggested to sort the product before cooking. For cooking: put the lentils in cold water and boil for 30 minutes. Salt at your pleasure at the end |
More Information
Ingredients
Lentils (Lens Esculenta) 100%
Other allergens
Cereals containing gluten and thereof
Weight
400 g
Packaging
Plastic bag
Storage Conditions (packaged products)
Keep in a cool and dry place. Keep away from sunlight
Instructions for use
Don't need to soak. For cooking: put the lentils in cold water and boil for 30 minutes. Salt at your pleasure at the end
Country of origin of the primary ingredient
Italy
Nutrition Declaration
Energy: 1373 kJ / 323 kcal
Fat: 1,4 g
of which saturates: 0,4 g
Carbohydrate: 45,1 g
of which sugars: 7 g
Protein: 24,3 g
Salt: 0,05 g
Typical value per 100 g
The producer
Natura Distribuzione - Parco Sereno - Norcia (PG) - Umbria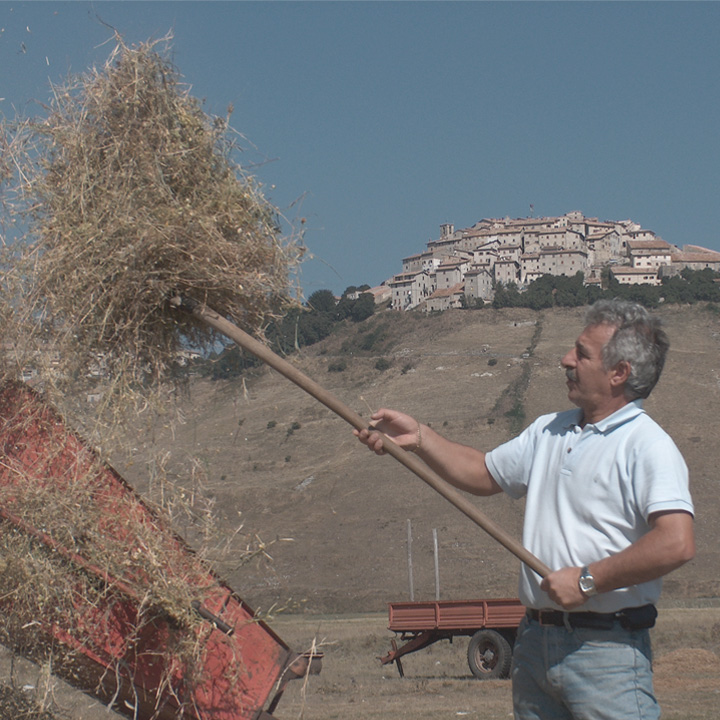 Why we chose them
"Natura Distribuzione" was founded with the aim to market the of the Cooperativa della Lenticchia do Castelluccio di Norcia IGP's products, it was founded in turn in the early 90's with the aim to safeguard and enhance the production of lentils from Castelluccio di Norcia IGP. Today the Cooperative brings together 14 companies, of agricultural land owners engaged in the cultivation of the product that most characterizes the plateau of Castelluccio's lentils. The Cooperative's mission is to offer an healthy and natural product, grown without use of chemical fertilizers. In addition to the Castelluccio's lentils, Natura Distribuzione selects and distributes a wide assortment of typical vegetables of central Italy: the Roveja, the Cicerchia and the cannellini beans, just to name a few, all identified by the brand Clear Park. Legumes have a complementary role to cereals in, due to their high protein content. Their importance in the diet has been more and more re-evaluated in recent years, but their use in combination with vegetarian diets forcibly - the meat was a time for the well-off - is known to man for thousands of years.