The product
Practical piece of lard to be used for cooking
Country of origin:
Italy - Veneto
More Information

| | |
| --- | --- |
| Raw material | Pork from italian pigs |
| Appearance | The slice has an intense pink color, with red nuances and abundant marbling |
| Taste | It has a refined taste that goes well with the salty note given by the dry salting |
| Our selection | The practical format of about 250 g allows its use in every occasion, without renouncing the classic taste of a good lard typical of the venetian tradition |
| Suggestions | Ideal used in bruschettas, in meat recipes or to fill small pies |
More Information
Ingredients
Pork lard, salt, antioxidant: E300, preservative: E252
Weight
250 g approx
Packaging
Vacuum packed
Storage Conditions (packaged products)
Keep refrigerated between +0 and + 4° C
Instructions for use
To be cooked before consumption
Nutrition Declaration
Energy: 3586 kJ / 857 kcal
Fat: 94 g
of which saturates: 45,1 g
Carbohydrate: 0 g
of which sugars: 0 g
Protein: 1,8 g
Salt: 3,8 g
Typical value per 100 g
The producer
Salumificio De Stefani - Valdobbiadene (TV) - Veneto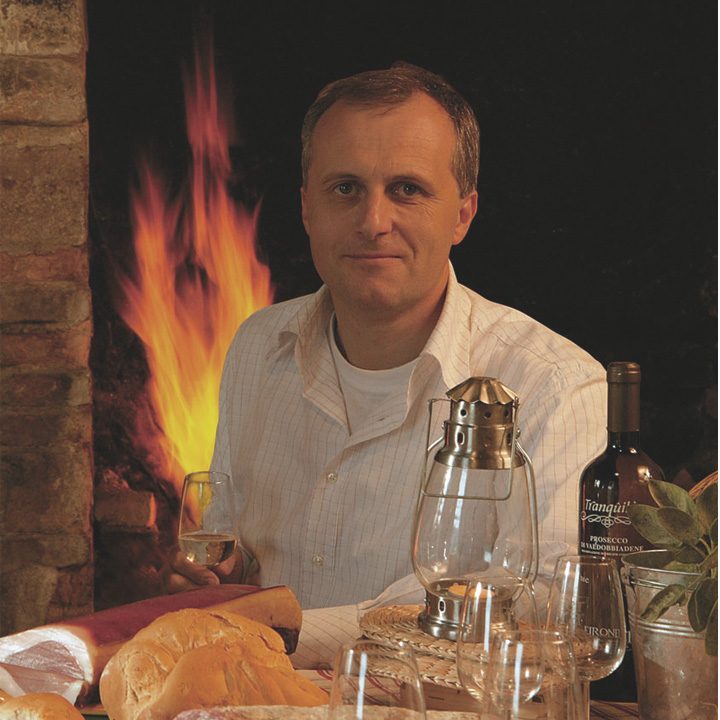 Why we chose them
Salumi De Stefani was born in 1958 as a butcher's shop in the country, in Guia di Valdobbiadene, by Giuseppe De Stefani . Today the sons Cesare and Giacomo run the company, they continues the tradition of authenticity but with advanced technology. Experience and a passion of Caesar and James have made their products, quality meats that retain the aroma and flavor of the agricultural world has passed.