The product
DOP cheese gorgonzola produced in a traditional way
Country of origin:
Italy - Piedmont
More Information

| | |
| --- | --- |
| Raw material | Pasteurised cow's milk |
| Appearance | The crust is wrinkled and rosé, pasta is creamy, straw-colored, sliced, for the development of molds with green-blue veins |
| Taste | Sweet and delicate, full of aromas of milk and cream and good aromas linked to the mold |
| Maturing | At least 60 days |
| Curiosity | Once this process was created by working in the evening, the curd was hanged and left to dry. The next day, another work was done and the form was prepared by alternating layers of fresh curd and curd layers of the previous day. In this way, the two curds did not fit perfectly and there were slots where the molds spontaneously developed. The word erborine comes from 'erborin' or parsley in Lombard dialect, for the resemblance of the color with the mold |
| Our selection | Once the Gorgonzola was called 'Stracchino Verde' or 'Stracchino di Gorgonzola', this suggests that it was a rather soft cheese. The dairy Tosi performs processing by working the curd at low temperatures, thus obtaining a rather soft and creamy cheese, so that sometimes the only way to serve it is to use a spoon |
More Information
Ingredients
Milk, salt, rennet
Allergens
Milk and products thereof
Weight
About 12 kg
Packaging
Packed in aluminum foil
Storage Conditions (packaged products)
Keep refrigerated at +4 °C
Instructions for use
The rind is not edible
Nutrition Declaration
Energy: 1378 kJ / 332 kcal
Fat: 28 g
of which saturates: 20 g
Carbohydrate: 1,5 g
of which sugars: 0 g
Protein: 19 g
Salt: 1,5 g
Typical value per 100 g
The producer
Caseificio Tosi - Gattico (NO) - Piedmont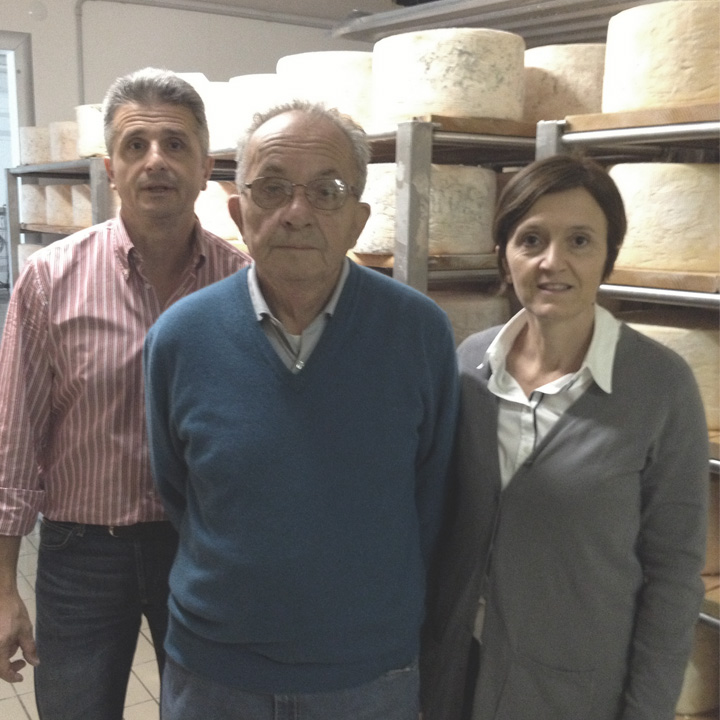 Why we chose them
Tosi's cheese farm was born in the 60's, that is established by Santino Tosi who produced cheeses to sell into his shop. In the 80's with him there is also his son Fabrizio and the production began almost only of Gorgonzola cheese but without the aging that was entrusted to clients. In the 90's occurred another change: Tosi family also begins to age and hone the cheese. Ten years ago, Miranda, the Santino's daughter arrived into the company, this was the turning point of the cheese farms' life. Today she manage the company with her brother, Fabrizio, and her husband, Andrea. Tosi's cheese farm is placed in the traditional area of Gorgonzola cheese production. It is one of the smallest maker joined with consortium, that still works in an artisan way: -The milk is picked up from Maggiore and Orta lakes -The production amounts to about 300 cheeses per day -Whole making is still realize handmade Cheeses are aged over boards to a period that is included from 90 to 160 days.