The product
Gorgonzola DOP - La Tosi al cucchiaio in scatola
DOP gorgonzola cheese with extraordinary creaminess for spoon service
Country of origin:
Italy - Piedmont
More Information

| | |
| --- | --- |
| Description | DOP blue cheese with extraordinary creaminess for spoon service. It is produced with whole cow milk collected exclusively on the hills between Lake Orta and Lake Maggiore |
| Appearance | The rind is wrinkled and lighly pink, the paste is creamy, straw-coloured, crushed for the development of moulds with green-blue veins |
| Taste | Extremely sweet, with sensations of milk and ripe fruit, herbaceousness makes it distinctive, without being intrusive |
| Our selection | The Tosi, it is said that Gorgonzola is female, is for us a cheese that satisfies the senses, a joy for the eyes and for the palate |
| Suggestions | The highest satisfaction is a spoonful of creamy Gorgonzola on a slice of toasted bread |
More Information
Ingredients
MILK, salt, rennet.
Allergens in ingredients
Milk and products thereof
Weight
6 kg approx
Packaging
Packed in aluminum foil
Storage Conditions (packaged products)
Store at +0 + 4 ° C
Instructions for use
In case of crust remove before consumption
Country of origin of the primary ingredient
Italy
Nutrition Declaration
Energy: 1378 kJ / 332 kcal
Fat: 28 g
of which saturates: 20 g
Carbohydrate: 1,5 g
of which sugars: 0 g
Protein: 19 g
Salt: 1,5 g
Typical value per 100 g
The producer
Caseificio Tosi - Gattico (NO) - Piedmont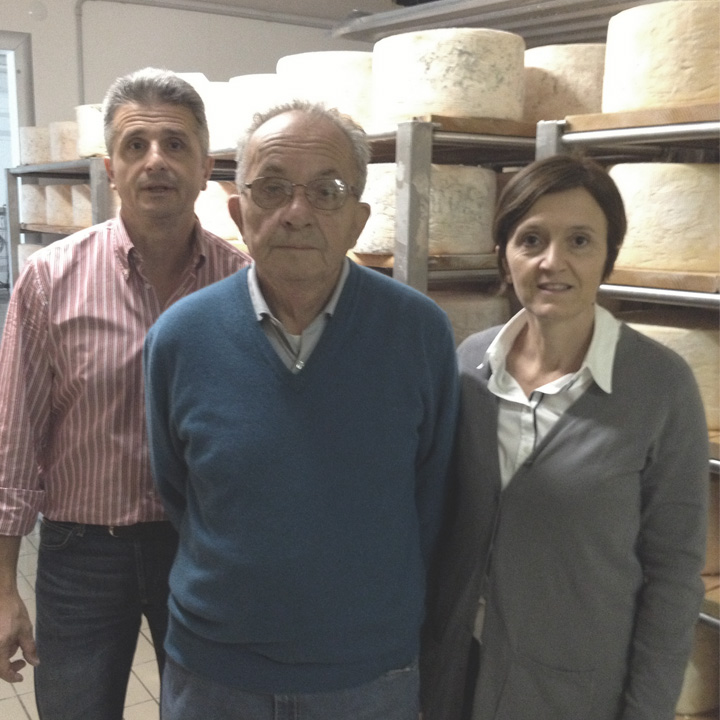 Why we chose them
Caseificio Tosi has been founded in the '60 by Santino Tosi which used to produce only cheeses for his shop. During the '80 he gets helped by his son Fabrizio and production became more and more oriented to Gorgonzola cheese; maturation cellars came 10 years later. The decisive turnaround happened approximately 10 years ago when also Santino's daughter, Miranda, entered the company. She is now running the business with her brother Fabrizio and her husband AndreaCaseificio Tosi is one of the smallest producers of Gorgonzola DOP Consortium and still today produces according to tradition: the milk they process originates from Maggiore and Orta lakes area; every day they produce 300 wheels only using hands and man labour; then maturation lasts from 90 to 160 days on wooden shelves.