The product
Gorgonzola DOP piccante - by Tosi
PDO blue cheese produced in Piedmont
Country of origin:
Italy - Piedmont
More Information

| | |
| --- | --- |
| Raw material | Pasteurized cow's milk |
| Appearance | The paste is rich and creamy, white in colour with blue veins of penicillium |
| Taste | The taste is sweet and round, slightly salty, with a pleasant aroma from the blue veins |
| Maturing | At least 90 days |
More Information
Ingredients
Milk, rennet, salt
Allergens
Milk and products thereof
Weight
12 kg approx
Packaging
Wrapped in aluminium foils
Storage Conditions (packaged products)
Keep refrigerated at +4 °C
Instructions for use
Please remove crust or mold before consumption
Nutrition Declaration
Energy: 1378 kJ / 332 kcal
Fat: 28 g
of which saturates: 20 g
Carbohydrate: 1,5 g
of which sugars: 0 g
Protein: 19 g
Salt: 1,5 g
Typical value per 100 g
The producer
Caseificio Tosi - Gattico (NO) - Piedmont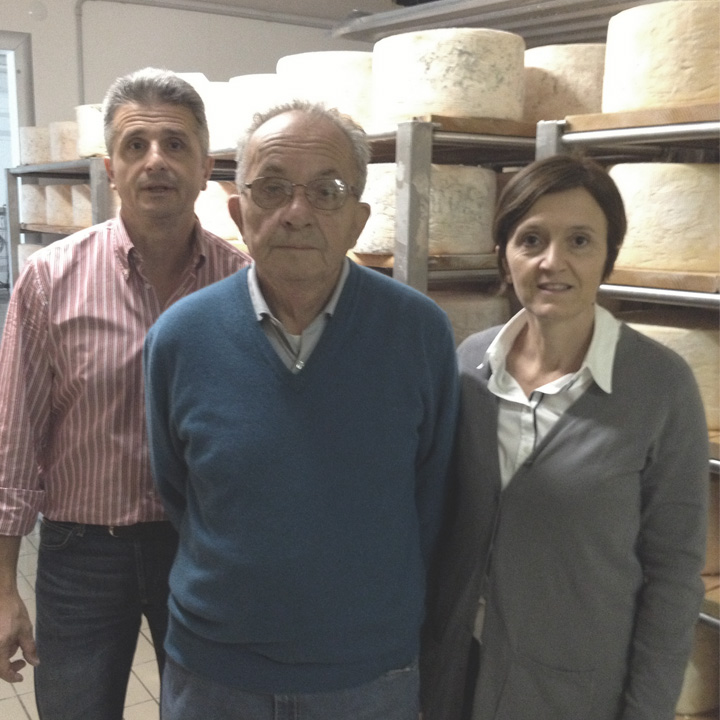 Why we chose them
Tosi's cheese farm was born in the 60's, that is established by Santino Tosi who produced cheeses to sell into his shop. In the 80's with him there is also his son Fabrizio and the production began almost only of Gorgonzola cheese but without the aging that was entrusted to clients. In the 90's occurred another change: Tosi family also begins to age and hone the cheese. Ten years ago, Miranda, the Santino's daughter arrived into the company, this was the turning point of the cheese farms' life. Today she manage the company with her brother, Fabrizio, and her husband, Andrea. Tosi's cheese farm is placed in the traditional area of Gorgonzola cheese production. It is one of the smallest maker joined with consortium, that still works in an artisan way: -The milk is picked up from Maggiore and Orta lakes -The production amounts to about 300 cheeses per day -Whole making is still realize handmade Cheeses are aged over boards to a period that is included from 90 to 160 days.