The product
Fresh pecorino produced in Tuscany with milk from Maremma
Country of origin:
Italy - Tuscany
Type of Milk:
Sheep's milk
More Information

| | |
| --- | --- |
| Raw material | Pecorino fresco produced in Grosseto by Dairy Farm Il Fiorino with pasteurized sheep milk |
| Appearance | The crust is smooth, elastic and thin, ivory white. The dough is soft and compact |
| Taste | Sweet with important lactic and floral feelings |
| Our selection | When we met Angela and Simone, what struck us was their enthusiasm and their transparency, when we then tasted their products, we realized they were just aligned with our philosophy. The thing that we liked most is that they mostly work the milk of Maremma so with their cheese they really talk about their territory |
| Suggestions | Try it on hot crostini with an anchovy |
More Information
Ingredients
Sheep's MILK, salt, rennet, lactic ferments. Treated in rind with preservative E203 and E235.
Allergens
Milk and products thereof
Other allergens
Eggs and products thereof
Weight
1,3 kg approx
Packaging
Bulk
Storage Conditions (unpacked products)
Store in a refrigerator
Storage Conditions (packaged products)
Keep refrigerated below +4°C
Instructions for use
Rind not edible
Paese di origine ingrediente principale
Italia
Nutrition Declaration
Energy: 1376 kJ / 332 kcal
Fat: 28 g
of which saturates: 18 g
Carbohydrate: 0 g
of which sugars: 0 g
Protein: 20 g
Salt: 1,2 g
Typical value per 100 g
The producer
Caseificio Il Fiorino - Roccabegna (GR) - Tuscany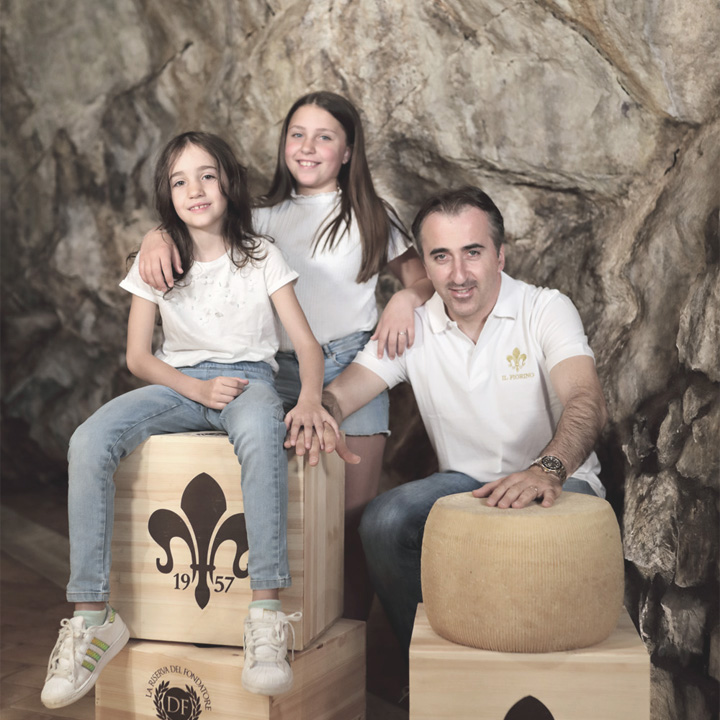 Why we chose them
Per Il Fiorino i formaggi sono un'arte di famiglia. Angela e Simone, oggi proprietari del caseificio continuano una tradizione che ha avuto inizio nel 1957 con Duilio Fiorini, papà di Angela. Da allora la filosofia è sempre la stessa: una lavorazione artigianale, che avviene interamente all'interno del caseificio di proprietà; e un latte di pecora proveniente solo dalle colline della Maremma, raccolto entro un raggio di 30 km dal Caseificio. Una qualità confermata da numerosi premi, in Italia ma anche all'estero. Quando, ormai diversi anni fa, abbiamo conosciuto Angela e Simone quello che ci ha colpito è stato il loro entusiasmo e la loro trasparenza. Quando poi abbiamo assaggiato anche i prodotti abbiamo capito che erano davvero allineati con la nostra filosofia. La cosa che ci è piaciuta di più è che lavorano solo il latte locale, quindi con i loro formaggi parlano davvero del loro territorio.