The product
Borlotti beans grown organically by the BioAlberti company
Country of origin:
Italy - Umbria
More Information

| | |
| --- | --- |
| Description | Organic Borlotto Bean |
| Appearance | Seeds beige with reddish streaks |
| Taste | Delicate flavour |
| Curiosity | Borlotti beans from Poggio Aquilone have been known and used since ancient times for a healthy diet |
| Our selection | BioAlberti is an agricultural company, entirely organic, immersed in the rolling Umbrian hills in the locality of Poggio Aquilone and extends over an area of 560 hectares between the province of Perugia and the province of Terni |
| Suggestions | Perfect for making soups and creams; it is advisable to soak in warm water for 2 hours and cook in boiling water for about an hour |
More Information
Ingredients
Organic borlotto bean
Other allergens
Cereals containing gluten and thereof, Nuts and products thereof, Sesame seeds and products thereof, Soybeans and products thereof
Weight
500 g
Packaging
Packaged in a bag in a protective atmosphere
Storage Conditions (packaged products)
Store in a cool and dry place
Instructions for use
Soaking time: 2 hours - Cooking time: about 1 hour
Country of origin of the primary ingredient
Italy
Nutrition Declaration
Energy: 1350 kJ / 320 kcal
Fat: 2 g
of which saturates: 0,1 g
Carbohydrate: 47,5 g
of which sugars: 3,5 g
Protein: 20,2 g
Salt: 0,01 g
Typical value per 100 g
The producer
BioAlberti - Poggio Aquilone (TR) - Umbria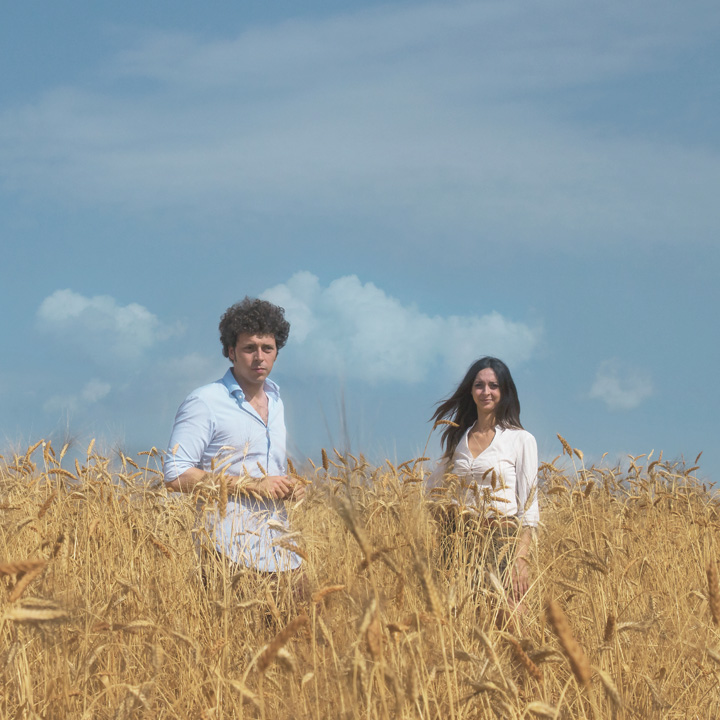 Why we chose them
We are in Umbria, in Poggio Aquilone, a very small village of 1200 between the province of Perugia and that of Terni: 560 hectares of woods, meadows, pastures and arable fields. Today BioAlberti is a family business in the third generation: the goal of Paola and Guido Alberti, to which Benedetta and Andrea have recently joined, is to enhance Umbrian traditions and recover local products, typical of central Italy, with great attention to the environment. In 1996 BioAlberti chose to embrace organic farming. More recently it has started a collaboration with the University of Perugia for the recovery of ancient Umbrian grains and legumes, such as einkorn spelled, gradually abandoned over the years because it is not very productive, and black chickpea. Every year the company experiments with new cultivation techniques: for example the synergistic one, associating cereals and legumes in the same field, to increase the productivity and self-defense of plants without the use of chemical fertilizers and without pesticides. Cereals, dried legumes, soups, but also flours, both from cereals and legumes, and an original chickpea pate: all organic products and without additives or preservatives.