The product
Butter produced with cream coming from the production of Parmigiano Reggiano
Country of origin: **
Italy - Trentino Alto Adige
Minimum order:
1 piece. Available also the 1 kg format (code 2052)
More Information

| | |
| --- | --- |
| Description | Pasteurized cream |
| Appearance | The color is white |
| Taste | The taste is sweet and creamy, with the characteristic flavour of the cream |
More Information
Ingredients
Pasteurized cream
Allergens in ingredients
Milk and products thereof
Weight
250g
Packaging
Packed in aluminum polythene
Storage Conditions (packaged products)
Keep refrigerated at 0 +4 °C
Nutrition Declaration
Energy: 3075 kJ / 738 kcal
Fat: 84 g
of which saturates: 58 g
Carbohydrate: 0,6 g
of which sugars: <0.5 g
Protein: 0,5 g
Salt: 0,01 g
Typical value per 100 g
The producer
Trentingrana - Caseificio di Rumo (TN) - Trentino Alto Adige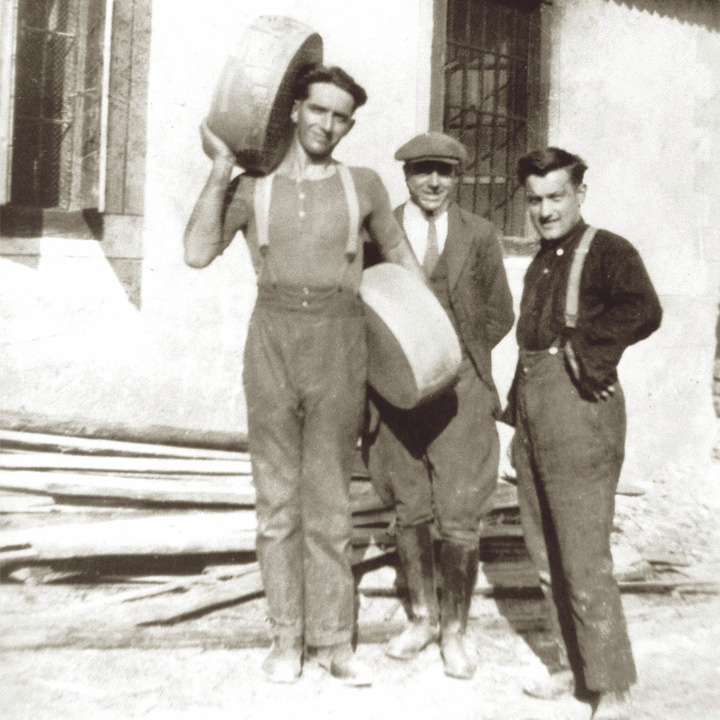 Why we chose them
The "Caseificio di Rumo" is an historical reality for Trentino's Cheese Group because here began producing Trentingrana. Trentingrana is a grana cheese produced since 1926, when Mr. Marchesi marrying a girl from Mantua, he learned the art of cheese-maker in the city of Mirandola. He took control of the secrets of the trade, he bought the milk of dairy Cloz and turned it into a cheese that is first distributed in the province of Trento. But it is in the Rumo Dairy Farm, a cooperative founded in 1954, that the production of Trentingrana actually started. Today the Dairy Rumo has 77 members. Most of these companies, that are members of the cooperative, are small farms family run, located at an altitude between 1000 and 1600 meters, which have small farms, from 3 to 25 cows. The 9,000 Trentingrana forms produced every year in Rumo are recognizable not only for the marking with the TN319 toll that identifies the cheese factory, but also for the organoleptic characteristics of the cheese. Today we offer a tasting of two ages in comparison: 24 and 36 months.