The product
Balsamic Vinegar of Modena IGP - Aged
Balsamic Vinegar PGI produced exclusively in the territory of Modena province
Country of origin:
Italy - Emilia Romagna
More Information

| | |
| --- | --- |
| Raw material | Balsamic Vinegar of Modena PGI produced with a unique blend of reduced grape must and wine vinegar and then matured in wooden barrels for 10 years |
| Appearance | Intense dark brown |
| Taste | Parfumed, persistent, with acidic and woody notes; the taste is balanced, sweet and sour; the aftertaste is long, with hints of caramel |
| Curiosity | According to the production technical policy, vinegar has to mature at least 60 days in barrels made of precious wood; vinegar can be further aged and if this phase lasts over three years, the product can be classified as "aged" |
| Suggestions | Suitable for everyday use or to enhance the flavors of both cold and hot dishes. It is particularly suitable with cheese or create other imaginative combinations with grilled vegetables, fruit and ice cream |
More Information
Ingredients
Cooked grape must, wine vinegar
Weight
250 ml
Packaging
Box of 12 bottles of 250 ml
Nutrition Declaration
Energy: 1517 kJ / 357 kcal
Fat: 0 g
of which saturates: 0 g
Carbohydrate: 82,8 g
of which sugars: 82,8 g
Protein: 1,6 g
Salt: 0,04 g
Typical value per 100 ml
The producer
BG Villa Bisini Gambetti - Modena (MO) - Emilia Romagna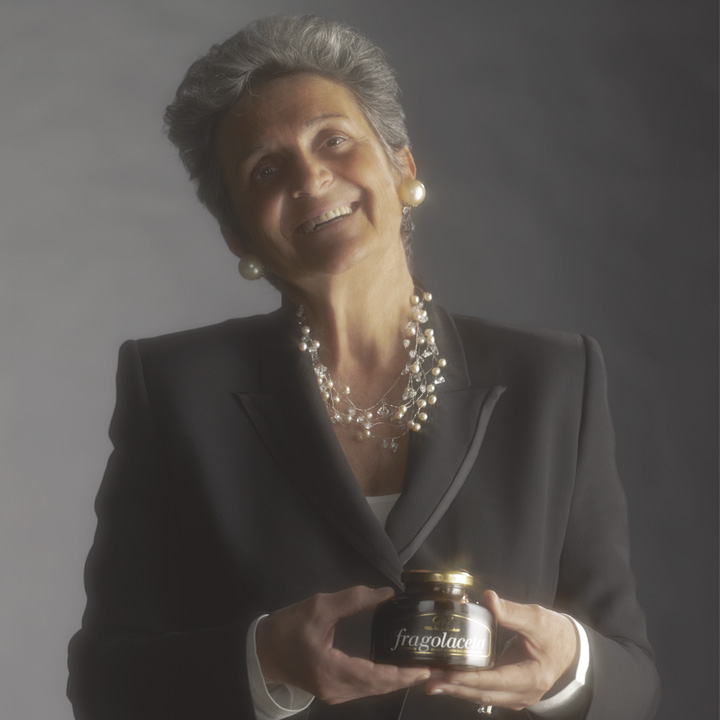 Why we chose them
BG corresponds to the initials of the two surnames of the family: Bisini and Gambetti. A family that handed down for generations the passion for the production of balsamic vinegar. Nazzarena, who runs today the company with her son Stefano, spent her childhood with her grandparents in a countryside villa around Modena. She spent a lot of hours in the cellar with her grandfather Guido, breathing the smell of must while fermenting in the barrels. At the same time, her grandmother Italia passed to Nazzarena the passion for cooking. At that time Nazzarena used to create original fruit compotes with her granma. Her passion to play with fruit led her to develop, years later, first of all Fragolaceto and then all the other Fruits Preserves: only high quality ingredients, without dyes or preservatives, flavoured with Balsamic Vinegar of Modena PGI by Villa Bisini Gambetti. Nazzarena looks after her products very carefully, with love and respect, from production to sales, like a guardian of the ancient tradition of producing Balsamic Vinegar of Modena.