The product
Gourmet Prosciutto made from carefully selected meat of finest quality
Country of origin:
Italy - Lombardy
More Information

| | |
| --- | --- |
| Description | Gourmet Prosciutto made from carefully selected pork meat of finest quality |
| Appearance | Cylindrical shape not very smooth, the slice is bright red with minimal presence of fat |
| Taste | Sweet, rich in flavors |
| Suggestions | This product must be prepared as the culatello before cutting. Remove the strings and immerse the bowl in water and white wine for 6-8 hours, until the bladder is removed from the meat, then pull off the bow and remove the bladder. Brush and remove any residues from the surface and start slicing. When using, keep the bowl wrapped in a cotton cloth soaked in the wine. |
More Information
Ingredients
Pork meat, salt, spices and herbs, antioxidants: E 301, natural flavorings, preservatives: E 250, E 252.
Weight
2 kg
Packaging
Sfuso
Storage Conditions (unpacked products)
Store in refrigerator below +4°C
Storage Conditions (packaged products)
Store in refrigerator below +4°C
Instructions for use
Budello non edibile
Nutrition Declaration
Energy: 1469 kJ / 353 kcal
Fat: 25 g
of which saturates: 8,8 g
Carbohydrate: 0 g
of which sugars: 0 g
Protein: 32 g
Salt: 4 g
Typical value per 100 g
The producer
Salumificio Lusetti - Suzzara (MN) - Lombardy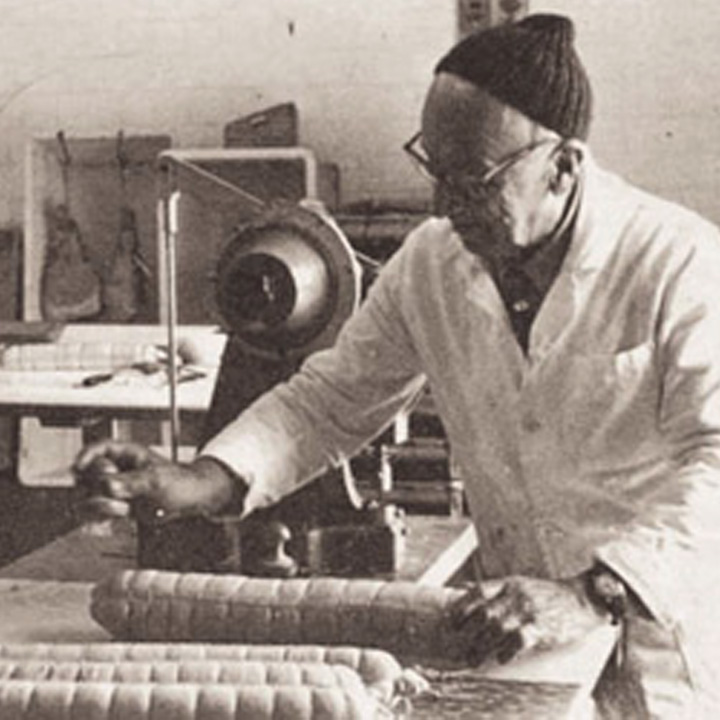 Why we chose them
Salumificio Lusetti is a family company, founded by the grandfather Umberto Lusetti, the owner of a butcher shop in the center of Suzzara that supplied the district of shops with traditional products such as pork scratchings, sausages, salami and sausages. Raffaele, the son, increased the activity, transforming it into a modern sausage factory and gradually expanding the range of products. This growth continues with the third generation: today the production plant of Lusetti family, recently manufactured, covers 2500 square meters halfway between Parma and Mantua, in an unspoiled corner.