The product
Caciottona di Capra in Fieno
Goats milk caciotta matured for two months under hay
Country of origin:
Italy - Veneto
Type of Milk:
Goat's milk
More Information

| | |
| --- | --- |
| Description | Pasteurized goat's milk |
| Appearance | The rind is thin, covered with natural hay. The color of the paste ivory and compact |
| Taste | The taste is milky, buttery, round, smooth, dolce with hints of grass and flowers. The aftertaste is round, dolce with hints of cellar and forest |
| Maturing | At least 60 days |
| Curiosity | The milk, about 4000 quintals per year, is collected in a large area in the Valle del Piave (Belluno Dolomites) |
| Our selection | Emanuela e Carlo manage the Latteria Perenzin dairy, founded 4 generations ago. Emanuela is the great granddaughter of Domenico Perenzin the founder with his children, (one of whom Valentino Angelo was Emanuela's grandfather) of the first dairy in the 1900's in Tarzo, a few kilometres from the actual site built in 1958 and renovated in 1997. |
More Information

| | |
| --- | --- |
| Weight | 2 kg approx |
| Packaging | Vacuum packed |
The producer
Latteria Perenzin - San Pietro di Feletto (TV) - Veneto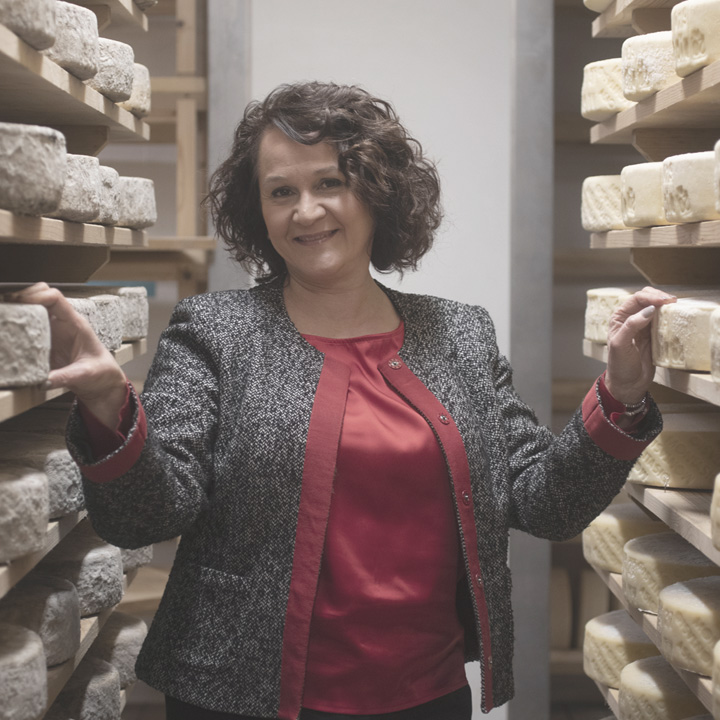 Why we chose them
Emanuela Perenzin represents the fourth generation of a family that has been producing cheese since 1898. The Dairy was founded by Domenico Perenzin together with his sons - including Angelo, Emanuela's grandfather - in Tarzo, a few kilometers from the current location built in 1958 and renovated in 1997. The dairy awarded with a gold medal at the Salon des Arts Ménagers in Brussels in 1933. Today Emanuela leads with passion and enthusiasm the family business in which she was already included as a very young child. In the last years also her sons joined the management of the dairy, representing the fifth generation of the family: Matteo takes care of the processes while Erika is in charge for the PER Cheese Bar and the shop. The current production mainly includes goat cheeses, fresh and refined, some traditional cow's milk cheeses and a rich range of cheeses refined with wine and grapes, all produced with milk comes from Veneto, Friuli and Piedmont.