The product
Salted and dried tuna eggs
Country of origin:
Italy - Tuscany
More Information

| | |
| --- | --- |
| Raw material | Salted and dried tuna eggs from Bernardini in Tuscany |
| Appearance | It is compact and brown |
| Taste | In the mouth it is sweet and slightly sour, with important hints of fish |
| Curiosity | La bottarga è un alimento costituito dall'ovario del pesce, le cui uova vengono salate ed essiccate. It is made from tuna or mullet eggs. The two products differ in both color and taste, in that of tuna is more decisive. The origin of the product seems to have been Phoenician, but the term derives from Arabarik's 'salted fish' eggs. The Arabs were famous in the Mediterranean area for their refined culinary techniques, which also transmitted to other Mediterranean peoples, often along with the name of the products. In the Sardinian language it is called butàriga preserving a strong assonance with the Arabic term. Traditionally it was the fisherman's meal that spent the day at sea. |
| Suggestions | For more classic use, paste it on the pasta, but try it with white beans, on bruschetta with fresh tomatoes, olives and capers, or to flavor the butter |
More Information
Ingredients
TONNO Eggs Yellow Finches (Thunnus Albacares), salt
Allergens
Fish and products thereof
FAO Area
FAO 57
Weight
300 g circa
Packaging
Packed with heat shrinkable plastic film, vacuum applied
Storage Conditions (packaged products)
Store at temperatures between +2 and +10 ° C
Instructions for use
Product ready to use. Do not pierce the package
Nutrition Declaration
Energy: 1691 kJ / 404 kcal
Fat: 24 g
of which saturates: 8 g
Carbohydrate: 0,32 g
of which sugars: 0,32 g
Protein: 46,8 g
Salt: 2 g
Typical value per 100 g
The producer
Bernardini Gastone - Cenaia Crespina (PI) - Tuscany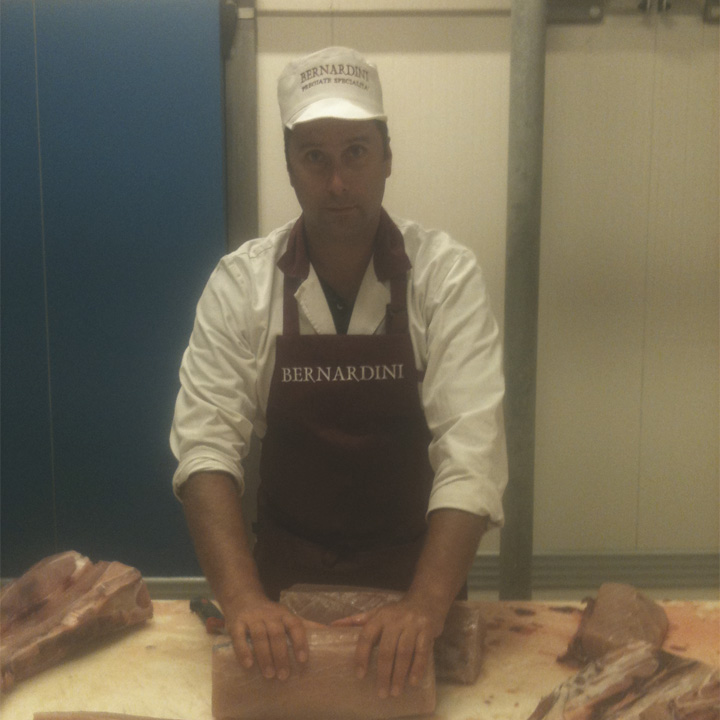 Why we chose them
Some customs never grow old, but instead, become traditions. Some flavours can never be forgotten, but instead, become part of a larger passion for authentic and wholesome food. Some secrets are meant to be guarded and handed down from generation to generation. Their name is associated with the finest art of charcuterie: for over 150 years they have painstakingly prepared high-quality meats and game, applying their wealth of experience while meeting the quality and safety standards required by the modern food industry. Select raw ingredients, chosen and inspected on site; qualified staff, traditional working methods, and a pinch of our own creativity: it all goes into offering you the very best. Each piece is a story unto itself: skillfully cut by hand, carefully seasoned with spices and herbs, then allowed to age naturally as long as it takes to obtain an exquisite product, created for the most finicky palates. Behind it all is a modern company, operating in a workspace that is truly cutting-edge, in terms of both high-tech equipment and logistics; this allows them to provide you with fast and flexible delivery service. Riding successfully on the crest of the growth trend in the sector, the company is now increasingly focused on a desire to build on their reputation, pushing the boundaries of the market where they are already a well-established presence.