The product
Trentingrana DOP matured at least 30 months
A Grana cheese produced only with milk from Trento region, matured 30 months
Country of origin:
Italy - Trentino Alto Adige
Type of Milk:
Raw Cow's milk
More Information

| | |
| --- | --- |
| Raw material | Raw cow's milk |
| Appearance | The wheel is compact and its rind is thick; the color of the rind is dark yellow; the paste is compact, hard and grainy; its color is yellowish |
| Taste | The taste is dolce, round and full to the palate; the aftertaste is delicate, floral, dolce with hints of herbs and grass |
| Maturing | At least 30 months |
| Curiosity | The dairies that produce Trentingrana are affiliated to the Consortium of Grana Padano, but follow a particular set of stricter regulations. E.g. Cows have to be fed only with fresh herbs, hay and feed cereals and legumes; according to the regulations any food substitutes coming from meat and fish are prohibited |
| Our selection | Trentingrana has been produced since 1926. At that time knowledge wsas brought to the region and this prestigious cheese was produced. Soon its reputation was spread throughout the province. Trentingrana is part of the great family of Grana Padano and is is produced within that Protected Designation of Origin. However the cheese is marked and designated on its rind with specific characteristics. This is an additional proof of its particularities in the production and flavor |
| Suggestions | Nice on its own or grated on pasta. Delicious sliced in salads and paired with fruit |
More Information
Ingredients
Milk, rennet, salt
Allergens
Milk and products thereof
Weight
35 kg approx
Packaging
Unpacked
Storage Conditions (unpacked products)
Keep refrigerated below +22 °C
Instructions for use
Please remove crust or mold before consumption
Nutrition Declaration
Energy: 1654 kJ / 398 kcal
Fat: 29 g
of which saturates: 18 g
Carbohydrate: 0 g
of which sugars: 0 g
Protein: 33 g
Salt: 1,5 g
Typical value per 100 g
The producer
Trentingrana - Caseificio di Rumo (TN) - Trentino Alto Adige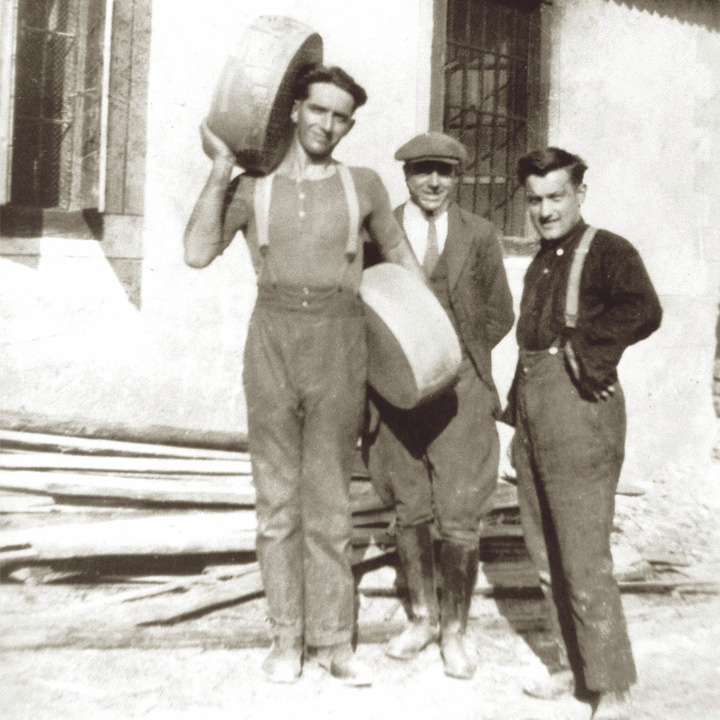 Why we chose them
The "Caseificio di Rumo" is an historical reality for Trentino's Cheese Group because here began producing Trentingrana. Trentingrana is a grana cheese produced since 1926, when Mr. Marchesi marrying a girl from Mantua, he learned the art of cheese-maker in the city of Mirandola. He took control of the secrets of the trade, he bought the milk of dairy Cloz and turned it into a cheese that is first distributed in the province of Trento. But it is in the Rumo Dairy Farm, a cooperative founded in 1954, that the production of Trentingrana actually started. Today the Dairy Rumo has 77 members. Most of these companies, that are members of the cooperative, are small farms family run, located at an altitude between 1000 and 1600 meters, which have small farms, from 3 to 25 cows. The 9,000 Trentingrana forms produced every year in Rumo are recognizable not only for the marking with the TN319 toll that identifies the cheese factory, but also for the organoleptic characteristics of the cheese. Today we offer a tasting of two ages in comparison: 24 and 36 months.