The product
Typical sopressa from Treviso are, produced in the Prosecco hills
Country of origin:
Italy - Veneto
More Information

| | |
| --- | --- |
| Raw material | Sopressa produced in Treviso area with meat of Italian pigs |
| Appearance | It shows a nice meaty colour and an homogenous texture, with well-distributed fat and lean parts, very soft also closed to the gut |
| Taste | Sweet, with very low acidity and notes of wine and spices |
| Maturing | It is dried for 8 days in warm rooms, then matured in wine cellars as in the past, thanks to the particolar climate conditions of the hills in Valdobbiadene area |
| Our selection | It is an artisal product, produced by Cesare e Giacomo De Stefani with selected meat of Italian pigs, wrapped in natural gut and matured in wine cellars, as the tradition requires |
| Suggestions | Perfect with pickles for a starter, delicious with mushrooms and hot polenta for an autumn dish; very nice also cooked in a frying-pan with a few drops of vinegar |
More Information
Ingredients
Pork, salt, Prosecco di Valdobbiadene wine, pepper. Preservatives: E252
Allergens
Sulphur dioxide and sulphites > 10
Weight
1,6 kg approx
Packaging
Unpacked
Storage Conditions (unpacked products)
Keep refrigerated at max +14°C
Storage Conditions (packaged products)
Keep refrigerated at max +14°C
Nutrition Declaration
Energy: 1742 kJ / 422 kcal
Fat: 39,2 g
of which saturates: 15 g
Carbohydrate: 0,5 g
of which sugars: 0 g
Protein: 16,7 g
Salt: 3,2 g
Typical value per 100 g
The producer
Salumificio De Stefani - Valdobbiadene (TV) - Veneto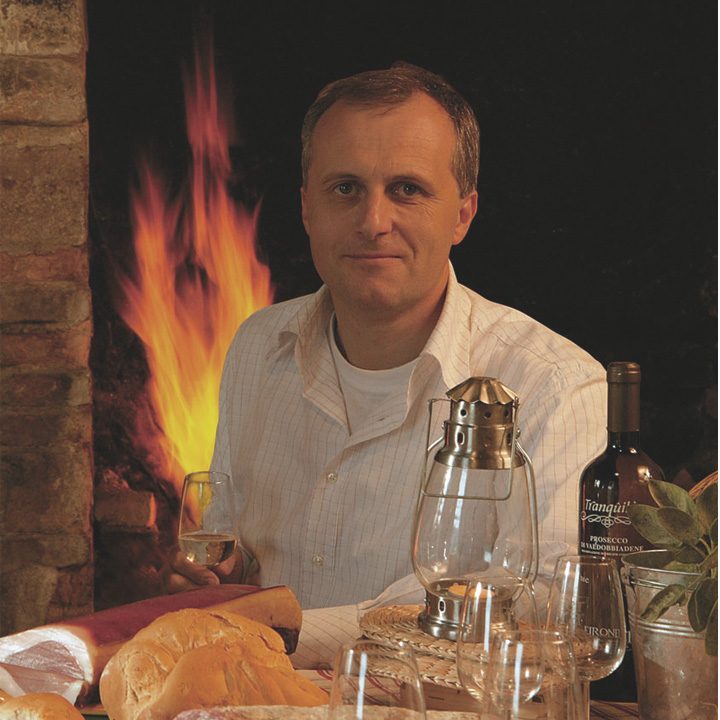 Why we chose them
Salumi De Stefani was born in 1958 as a butcher's shop in the country, in Guia di Valdobbiadene, by Giuseppe De Stefani . Today the sons Cesare and Giacomo run the company, they continues the tradition of authenticity but with advanced technology. Experience and a passion of Caesar and James have made their products, quality meats that retain the aroma and flavor of the agricultural world has passed.