The product
Ovillis Ambrosia - Pecorino matured in caves
Pecorino cheese matured in the caves of the Rusticucci Palace in Cartoceto
Country of origin:
Italy - Marche
Type of Milk:
Sheep's milk
More Information

| | |
| --- | --- |
| Description | Raw sheep's milk |
| Appearance | The shape is irregular because the cheese deformes during the aging in the caves. The rind presents nuances from pink to orange. The paste is yellowish with possible spots of orange |
| Taste | Rich of fermented notes, mushrooms and canteen, never aggressive while having a remarkable persistence |
| Curiosity | Vittorio Beltrami matures his pecorino in old natural cavity of Palazzo Rusticucci where man used to stock snow to refrigerate a canteen |
| Our selection | Vittorio Beltrami is recognized as artisan and cheese refiner. The great strength of the family Beltrami is the ability to remain themselves, to working with their hands and eyes, with love and passion and to control the entire supply chain: they transform the milk from sheep and goats reared on the farm, with particular attention to their health |
More Information

| | |
| --- | --- |
| Weight | 2,5 kg approx |
| Packaging | Vacuum packed |
The producer
Gastronomia Beltrami - Cartoceto (PU) - Marche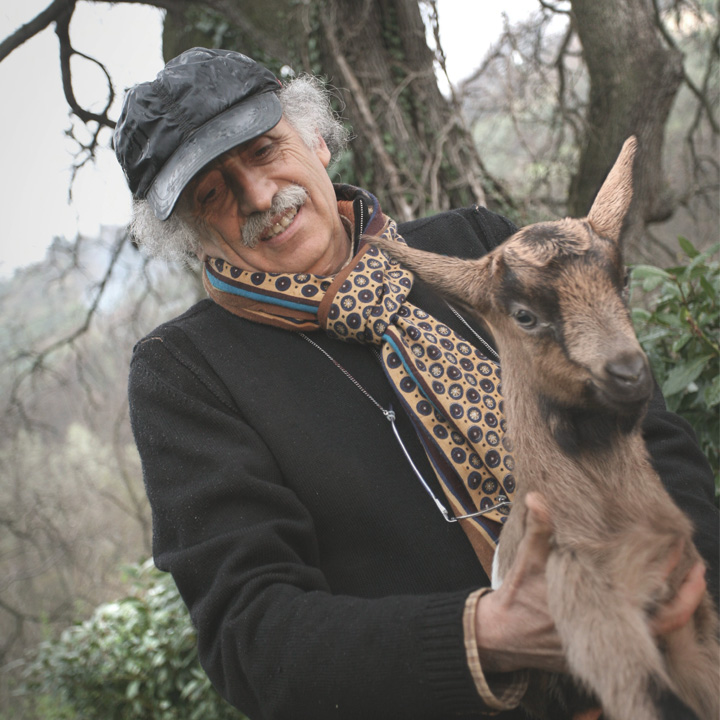 Why we chose them
The Gastronomia Beltrami are cheese producer and refiner, that is situated in Cartoceo (Marche), in the land of Italian sheep's milk cheeses. Elide deals with production, while Vittorio Beltrami is the Master Refiner. Whole family works sinking their feet into the ground. This strong bond with nature is their value proposition. Vittorio Beltrami coined a world that is the company's and family's trajectory: "retroinnovazione" (back-innovation). To be able to see back, to roots, to history, to starting points, and to be able to bring innovation today and tomorrow with great respect, symbiosis and harmony ability. The Beltrami family's great power is the ability to keep themselves, to work with hands and eyes, with love and passion, finally to control whole spinneret: it is transformed only milk that comes from sheep and goats that are grown up in the company, with particular attention to them health. Italian sheep's milk cheeses were born from Vittorio Beltrami's hands with passion. The aging gives personality to the cheese.