The product
Mostarda di Cipolla - Organic Red Onions Mustard
Mustard produced in artisanal way by Luccini family
Country of origin:
Italy - Lombardy
Minimum order:
1 piece. Also available in 110 g jar (codice 93155) and in pots of 2kg (code 93129)
More Information

| | |
| --- | --- |
| Raw material | Whole pieces of candied red onions. Organic farming |
| Taste | The taste is piccante, but delicate |
| Suggestions | Perfect with matured cheeses, in particular with Montasio and Gruyere |
More Information
Ingredients
Brown sugar, onion, lemon juice, mustard essence
Allergens
Mustard and products thereof
Other allergens
Celery and products thereof
Weight
440 g
Packaging
Glass jar
Storage Conditions (unpacked products)
Keep in cool dry place
Storage Conditions (packaged products)
Keep in cool dry place
Nutrition Declaration
Energy: 1233 kJ / 312 kcal
Fat: <0.1 g
of which saturates: <0.01 g
Carbohydrate: 76 g
of which sugars: 74 g
Protein: 0,8 g
Salt: 0,01 g
Typical value per 100 g
The producer
La Cicogna - Cicognolo (CR) - Emilia Romagna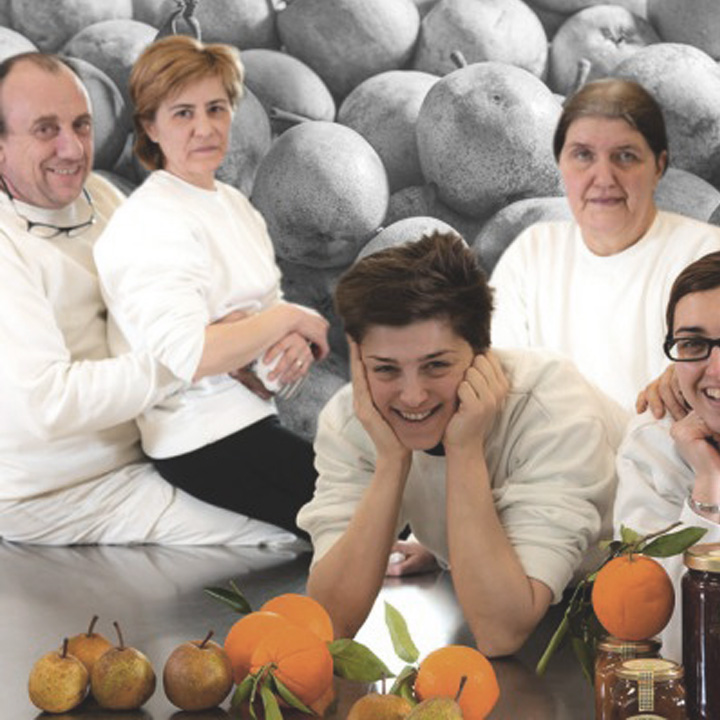 Why we chose them
work for years with Diego and Luisa, La Cicogna, the company in Cicognolo (CR). A company is run by the Luccini family, it was created to raise awareness of the Mostarda Cremonese outside the local reality. In addition to the mustards, also La Cicogna produces a sour line made exclusively from fresh vegetables, in a traditional way, definitely worth trying.