The product
A rare piece of charcuterie perfumed with black pepper
Country of origin:
Italy - Lombardy
More Information

| | |
| --- | --- |
| Raw material | Cheeck pork lard with black pepper, matuered for at least 40 days |
| Appearance | The surface covered with pepper; when sliced it has a beautiful white color, with pinkish veins |
| Taste | Sweet, round, long, full to the palate, buttery and peppery |
| Suggestions | Amazing in recipes, it is the real and authentic ingredient in the Amatriciana sauce |
More Information
Ingredients
Pork meat, salt, spices and herbs, antioxidant: E301, natural aromas, preservatives: E 250, E 252
Weight
1,8 kg approx
Packaging
Vacuum packed
Storage Conditions (unpacked products)
Keep refrigerated between +2 and +4 °C
Storage Conditions (packaged products)
Keep refrigerated between +2 and +4 °C
Nutrition Declaration
Energy: 2736 kJ / 664 kcal
Fat: 70 g
of which saturates: 27 g
Carbohydrate: 1,5 g
of which sugars: 0 g
Protein: 7,1 g
Salt: 2,7 g
Typical value per 100 g
The producer
Salumificio Lusetti - Suzzara (MN) - Lombardy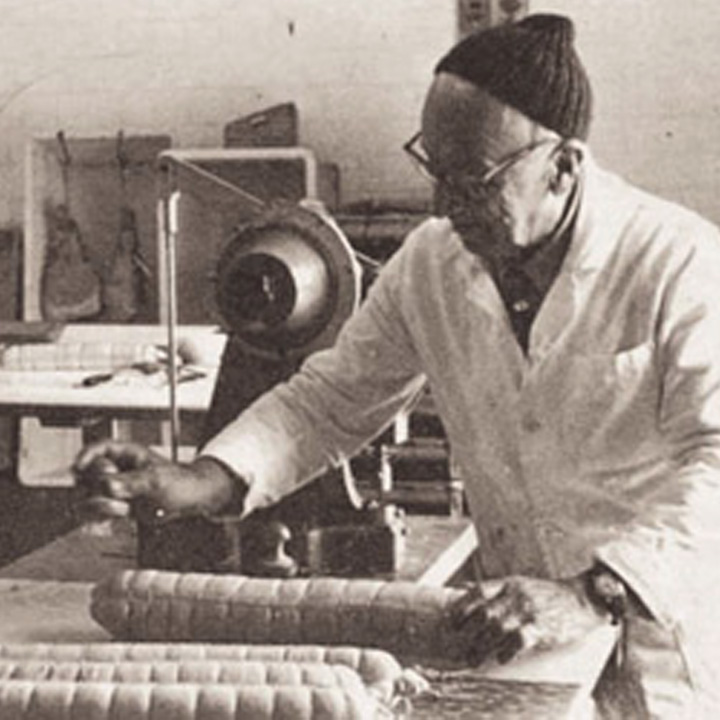 Why we chose them
Salumificio Lusetti is a family company, founded by the grandfather Umberto Lusetti, the owner of a butcher shop in the center of Suzzara that supplied the district of shops with traditional products such as pork scratchings, sausages, salami and sausages. Raffaele, the son, increased the activity, transforming it into a modern sausage factory and gradually expanding the range of products. This growth continues with the third generation: today the production plant of Lusetti family, recently manufactured, covers 2500 square meters halfway between Parma and Mantua, in an unspoiled corner.