The product
Fresh vegetable rennet pecorino produced with Maremma organic milk
Country of origin:
Italy - Tuscany
Type of Milk:
Sheep's milk
More Information

| | |
| --- | --- |
| Raw material | Fresh pecorino with vegetable rennet produced with pasteurised sheep's milk |
| Appearance | The crust is smooth, elastic and thin, ivory white. The dough is soft and compact |
| Taste | Sweet and slightly salty with important lactic sensations and light herbaceous notes due to the use of vegetable rennet |
| Curiosity | This pecorino is produced using the vegetable rennet obtained from the thistle or wild artichokes. The common artichoke plant appears in Europe only in the Middle Ages and with names derived from the Arabic kharshuf, so according to some Authors it is hypothesized the Eastern origin. But the imposing wild populations of Cynara cardunculus in the hills between Civitavecchia and the Tolfa Mountains (RM), in the vicinity of the Etruscan settlements of Cerveteri, suggest that in this area it could have originated as a cultivated plant, probably by the Etruscans. |
More Information
Ingredients
MILK pasteurized organic sheep (Origin: Italy), salt of Volterra, lactic ferments, vegetable rind Cynara Cardunculus
Allergens
Milk and products thereof
Weight
2 kg approx
Packaging
Bulk
Storage Conditions (unpacked products)
Store in a refrigerator
Paese di origine ingrediente principale
Italia
Nutrition Declaration
Energy: 1629 kJ / 393 kcal
Fat: 33 g
of which saturates: 22 g
Carbohydrate: 0 g
of which sugars: 0 g
Protein: 24 g
Salt: 1,1 g
Typical value per 100 g
The producer
Caseificio Il Fiorino - Roccabegna (GR) - Tuscany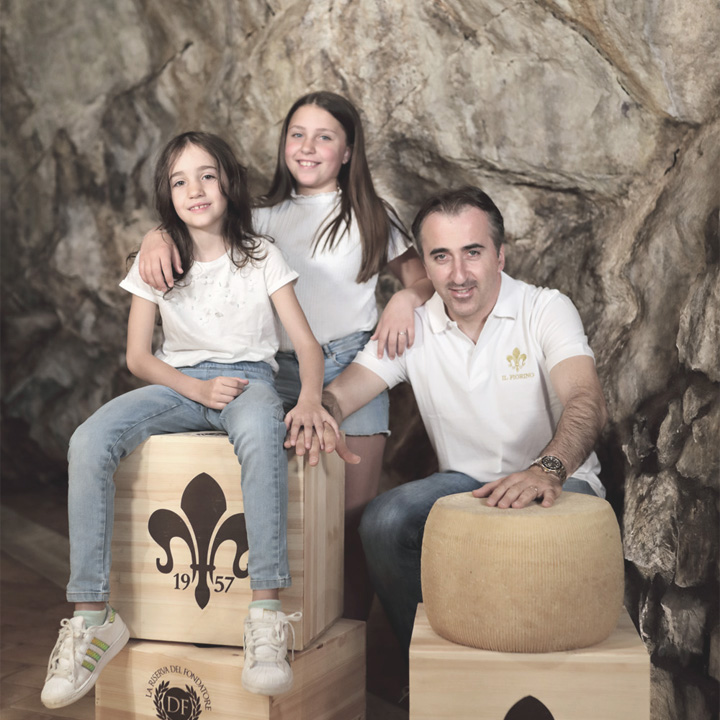 Why we chose them
In Il Fiorino dairy the cheesemaking is a family art started in 1957 in Roccalbegna thanks to Duilio Fiorini. Today his daughter Angela with her husband Simone are managing the company which has gradually grown over the years. During this period Angela and Simone have succeeded in making their dairy products known and appreciated all over the world, while at the same time preserving the authenticy and craftmanship of the products. One of the main strengths of the cheese of Il Fiorino is the raw material: milk comes exclusively from Maremma area and is collected dayly only from selected local farms. The most important production takes place between March and July, respecting the seasonal lactation cycle of sheeps. When we first met Angela and Simone we were impressed by their glee and passion but when we tasted their cheese we understood that we we share the same philosophy.