The product
Prodotto a base di seitan croccante e sfizioso
Country of origin:
Italy - Veneto
More Information
Allergens
Celery and products thereof, Cereals containing gluten and thereof, Soybeans and products thereof
Other allergens
Mustard and products thereof
Nutrition Declaration
Energy: 816 kJ / 190 kcal
Fat: 6 g
of which saturates: 0,8 g
Carbohydrate: 17 g
of which sugars: 4,8 g
Protein: 16 g
Salt: 2,1 g
Typical value per 100 g
The producer
Mediterranea - Marostica (VI) - Veneto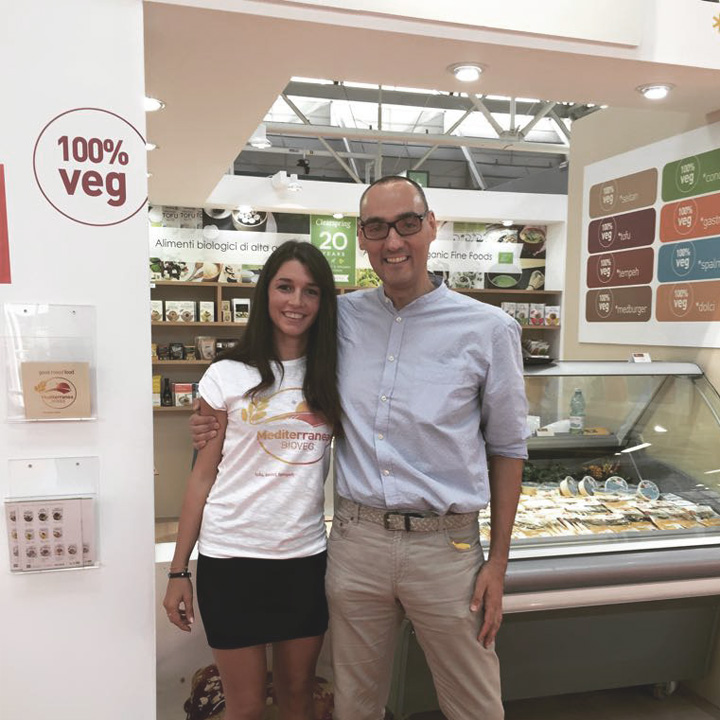 Why we chose them
We asked Francesco Scanagatta to join us again in Sapori to make a step further in the route we started together last year. Mediterranea is a company that produces organic food rich in vegetable proteins. The conventional diet acquires a large amount of proteins from meats and animal sources. The aim of Vegg & Vegan is to offer a large range of vegetable protein food, very nice in taste, with the idea that you can choose a vegetarian (vegan) approach and still enjoy the pleasure of food. The company is strictly focused on quality, starting from the choice of suppliers: only certified organic ingredients, without chemical agents or additives that can affect health or environment, OGM free, frequently controlled by external monitoring organizations. Production is really artisanal and able to control every step of the process. In 2015 we approached the world of vegan food, an increasingly appealing market segment. We found a lots of interest from our clients towards these products, especially for ready-meals.