The product
Carnaroli Brown Rice - Riserva San Massimo
100% Carnaroli brown rice, grown in a natural reserve
Country of origin:
Italy - Lombardy
More Information

| | |
| --- | --- |
| Raw material | 100% Carnaroli brown rice, grown in a natural reserve |
| Curiosity | Carnaroli rice is one of the best Italian varieties. The Carnaroli Rice Riserva San Massimo grows in a natural uncontaminated environment, in northern Italy. It grows in fields irrigated with spring water and is refined using the most advanced technologies with utmost attention to human health and soil. The distinctive nut colour and its natural tonality is obtained exclusively from peeling off the external skin called chaff. This way of refining permits to preserve all the organoleptic and nutritional peculiarities of this rice, such as fibers, proteins, glucids, without using chemical products. The superior quality of this rice is guaranteed by using exclusively controlled and unmodified Carnaroli seeds and no other |
| Suggestions | The authentic Carnaroli brown rice from San Massimo farm is perfect for cold rice salad |
More Information
Ingredients
100% Carnaroli rice
Weight
1 kg
Packaging
Packed in protective atmosphere in bags of triple-layer film
Storage Conditions (packaged products)
Keep below +20 °C
Nutrition Declaration
Energy: 1395 kJ / 329 kcal
Fat: 2,21 g
of which saturates: 0,43 g
Carbohydrate: 69,4 g
of which sugars: 1,63 g
Protein: 7,76 g
Salt: 0 g
Typical value per 100 g
The producer
Riserva San Massimo - Gropello Cairoli (PV) - Lombardy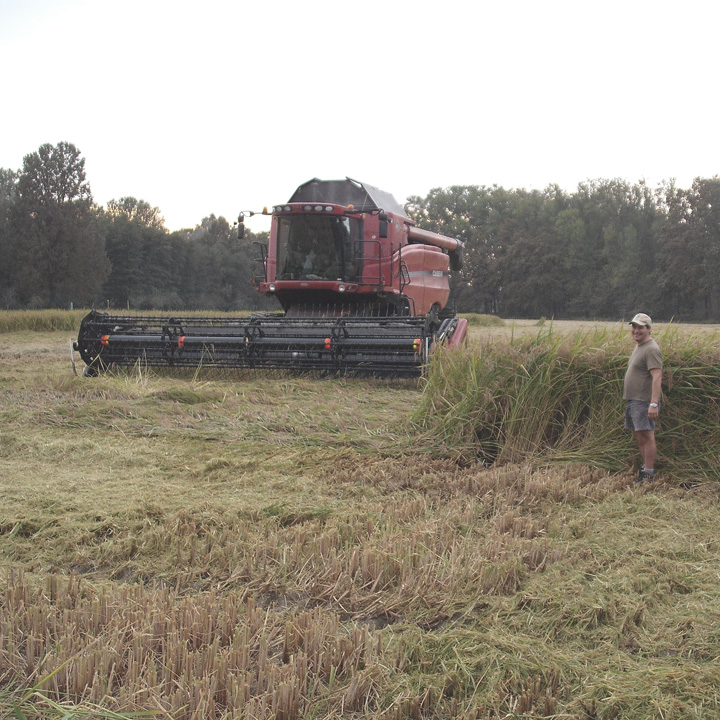 Why we chose them
The Riserva San Massimo was born in the heart of Ticino park: a natural environment (space) where the intensive farming hasn't change the environmental conformation. Natural spaces are divided by agricultural areas, fruit tree row, lawn and popular trees. This space is rich of water (spring, swamp) and biodiversity, where there are a lot of types of animals and plants: the Riserva of Guido Antonello was identified as a Community Interest Site. Only 100 hectares is used to the Carnaroli production (only the most fertile fields). The whole production process, from threshing to packing, takes place according to the traditional way. Low temperatures are used to the drying through a modern natural gas machinery that don't break grains and above all don't leave traces of combustible into the rice. The rice is stored into ventilated silos without any noxious preservative. The rice is piled in a little plot of land to promise more freshness and the conservation of all organoleptic quality. This operation is made with old machineries that are the "Amburgo" (Hamburg) type where the refining process is done at low intensity.