The product
Caciottona di Bufala al Glera in portions
Portions of buffalo milk caciottona, aged with pomace from Glera grapes
Country of origin:
Italy - Veneto
Type of Milk:
Buffalo's milk
More Information

| | |
| --- | --- |
| Raw material | Caciottona produced with pasteurized buffalo milk of Italian origin, refined with pomace and aged for 5 months |
| Appearance | It has a thin crust covered with marc, the paste is compact |
| Taste | Sweet, round, fruity, with hints of cream and pomace aromas; the aftertaste is long, with aromas of Glera grapes and hints of cellar, wood and grappa near the rind |
| Maturing | At least 3 months |
| Curiosity | Buffalo cheeses are more permeable to refinement than cow cheeses, in fact in this cheese on the palate it is perceived distinctly the flavor of the cellar |
| Suggestions | Delicious pairing with Cherry Mostarda, or with baked aubergines or spinach |
More Information
Ingredients
Buffalo MILK, salt, rennet. Aged in rind with wine and pomace from Glerii grapes 5%
Allergens
Milk and products thereof
Other allergens
Eggs and products thereof
Weight
0,3 kg approx
Packaging
Vacuum packed
Storage Conditions (packaged products)
Keep at a temperature between +0 +4 ° C
Instructions for use
Remove the rind before consumption
Paese di origine ingrediente principale
Italy
Nutrition Declaration
Energy: 1830 kJ / 442 kcal
Fat: 39,5 g
of which saturates: 28,5 g
Carbohydrate: 0,9 g
of which sugars: 0 g
Protein: 20,8 g
Salt: 1,7 g
Typical value per 100 g
The producer
Latteria Perenzin - San Pietro di Feletto (TV) - Veneto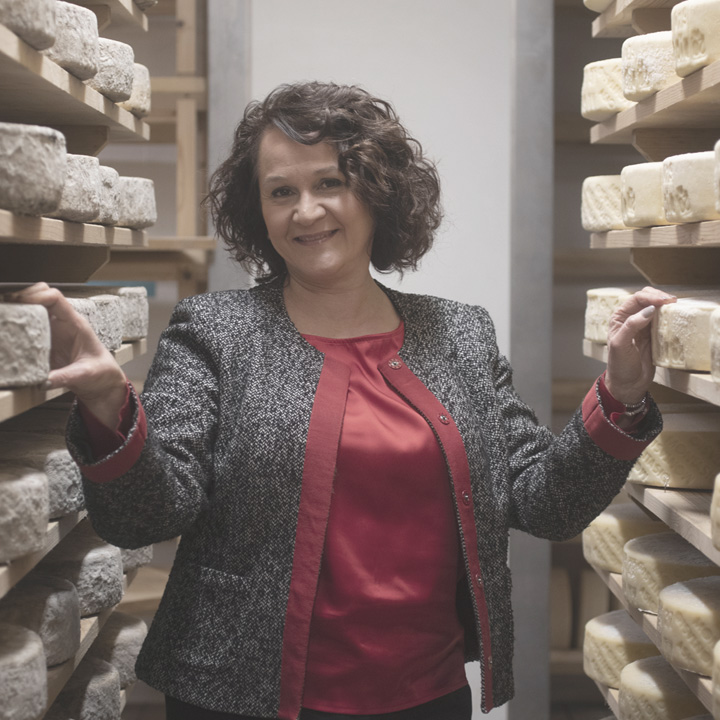 Why we chose them
Emanuela Perenzin represents the fourth generation of a family that has been producing cheese since 1898. The Dairy was founded by Domenico Perenzin together with his sons - including Angelo, Emanuela's grandfather - in Tarzo, a few kilometers from the current location built in 1958 and renovated in 1997. The dairy awarded with a gold medal at the Salon des Arts Ménagers in Brussels in 1933. Today Emanuela leads with passion and enthusiasm the family business in which she was already included as a very young child. In the last years also her sons joined the management of the dairy, representing the fifth generation of the family: Matteo takes care of the processes while Erika is in charge for the PER Cheese Bar and the shop. The current production mainly includes goat cheeses, fresh and refined, some traditional cow's milk cheeses and a rich range of cheeses refined with wine and grapes, all produced with milk comes from Veneto, Friuli and Piedmont.