The product
Fresh sheep milk cheese with truffle flavor Bianchetto
Country of origin:
Italy - Tuscany
Type of Milk:
Sheep's milk
More Information

| | |
| --- | --- |
| Raw material | Pasteurised sheep milk from neighboring areas to cooperatives |
| Appearance | The upper face is slightly bowed. The crust is thin in white color dotted with the presence of the truffle. The pasta is white, compact and soft |
| Taste | Sweet and delicate but with truffle penetrating aroma; the pasta is tender and allows the harmony between the flavor of truffle and sheep's milk |
| Curiosity | In 1977, the Cooperativa Agricola del Forteto was established, with headquarters in Bovecchio, municipality of Barberino di Mugello, in the province of Florence. As the years go by, the cooperative grows more and more: a horse farm, a farmhouse, and the techniques of livestock farming and the production of typical local products, including the precious pecorini, have been inaugurated |
More Information
Ingredients
Sheep's MILK, salt, white truffle (0,5%), rennet, lactic ferments
Allergens
Milk and products thereof
Weight
600 g approx
Packaging
Vacuum packed
Storage Conditions (packaged products)
Store at temperatures between +0 and +8 °C
Instructions for use
Edible crust
Paese di origine ingrediente principale
Italia
Nutrition Declaration
Energy: 1566 kJ / 378 kcal
Fat: 31,1 g
of which saturates: 19,3 g
Carbohydrate: 3,4 g
of which sugars: 0,3 g
Protein: 21 g
Salt: 2,5 g
Typical value per 100 g
The producer
Caseificio Il Forteto - Vicchio (FI) - Tuscany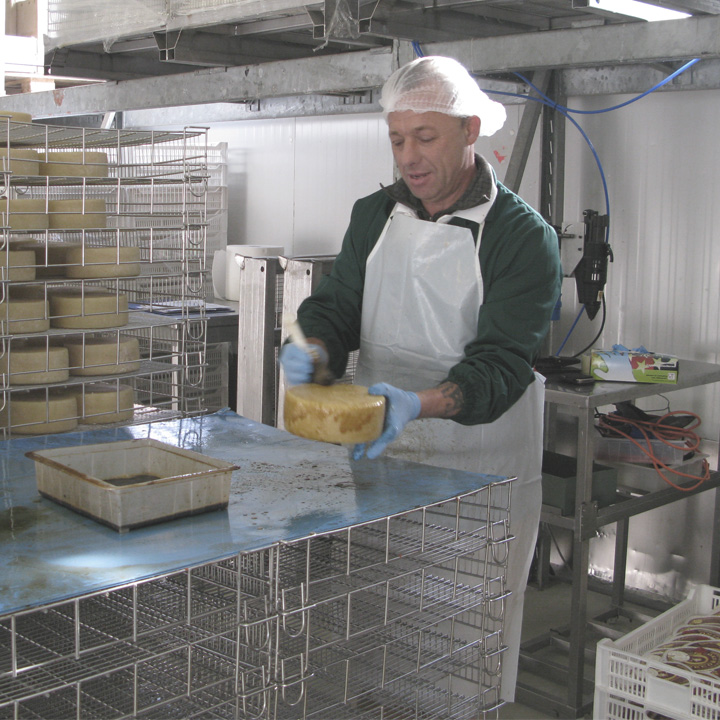 Why we chose them
L'attività agricola della cooperativa Il Forteto si svolge in un'azienda agricola di circa 451 ettari, di cui 21 in affitto. I terreni ricadono in zona montana, hanno giacitura pianeggiante per il 10%, acclive per il 40% e molto acclive per il rimanente. Il primo caseificio è stato una stanza ricavata dalla vecchia stalla sotto casa, il latte veniva portato con i bidoni. Con l'attenzione rivolta non tanto alla resa quanto alla qualità e alla bontà del formaggio. La stanza del cacio si è ingrandita ed è diventata un caseificio di 3500 mq cercando comunque di non tradire il cacio fatto in casa. Il caseificio è stato concepito e realizzato per amplificare la tradizione.