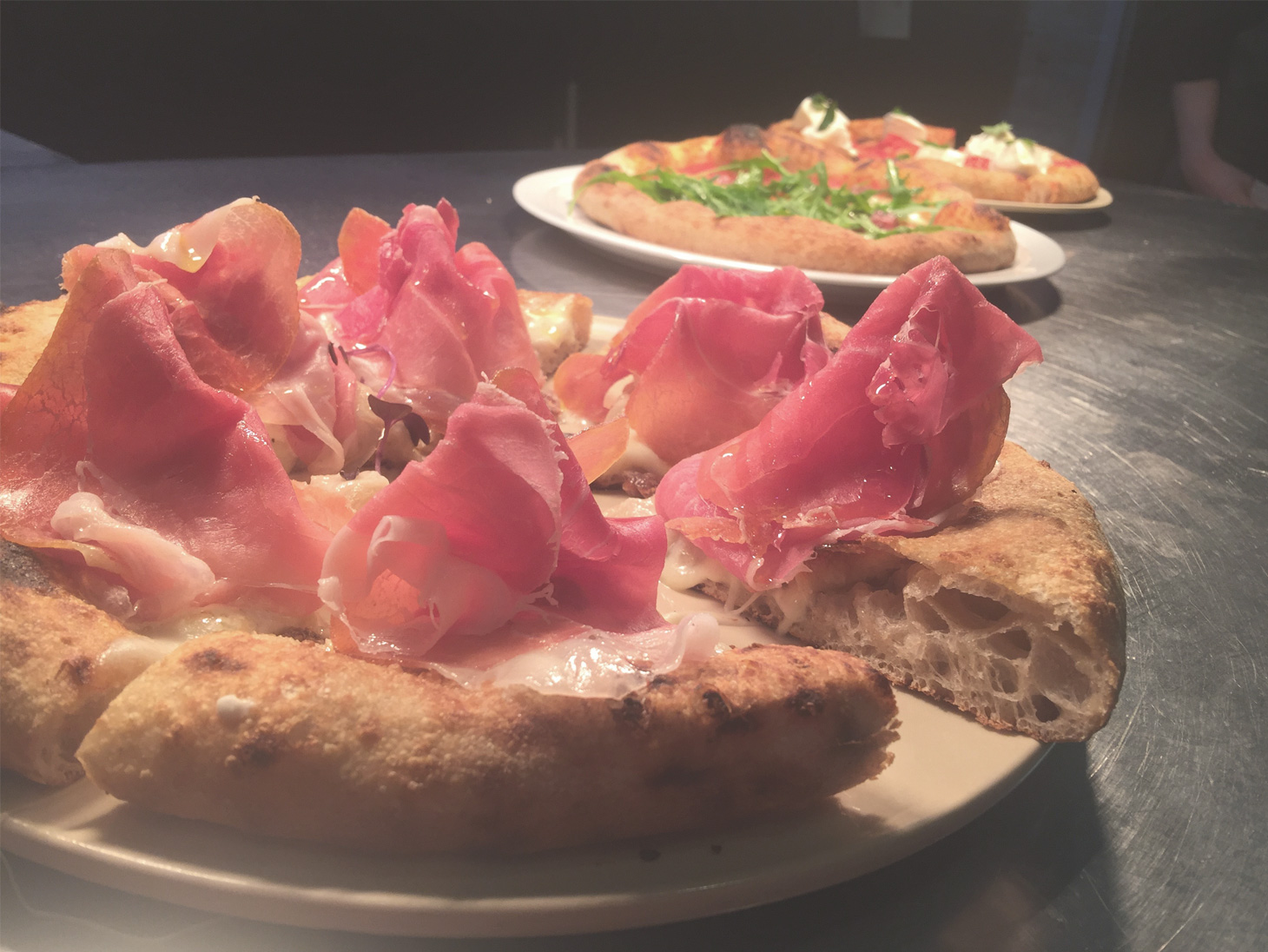 Pizza Gourmet even beyond the Italian borders: the story of Amunì, an innovative pizzeria in Bruges.
The Amunì project was born from the meeting between Massimo Giuliana and Steve Beun, Fred Serruys and Fred Costanoble, three Belgian entrepreneurs.
During a trip in Italy, Steve tasted and fell in love with the round pizza made only with sourdough by the Restaurant Berberè in Bologna. After this gastronomic experience, Steve proposed Massimo Giuliana – production manager of Berberè Restaurants in Italy – to start a new adventure in Bruges, magnificent Flemish city.
The shared mission was to spread out this new interpretation of pizza: more sustainable and of higher quality.
Amunì uses only alive sourdough and produces daily, two bodies: one with only wheat flour type 1 - Petra 1 - and another that changes daily using from time to time Enkir, Spelt, Rye White or mixture of various grains, from local productions. Amunì produces even the wheat bread, always with stone-ground flour.
For the rest of the menu which is strictly seasonal, the Belgian pizzeria uses only products of great excellence from medium or small size firms, following the mission of the project: make known to the customers the Italian excellences of small handcraft firms.
THE PROPOSAL: Pizza with Prosciutto di San Daniele, Burrata, Figs Mustard, Dried Figs and Sprouts