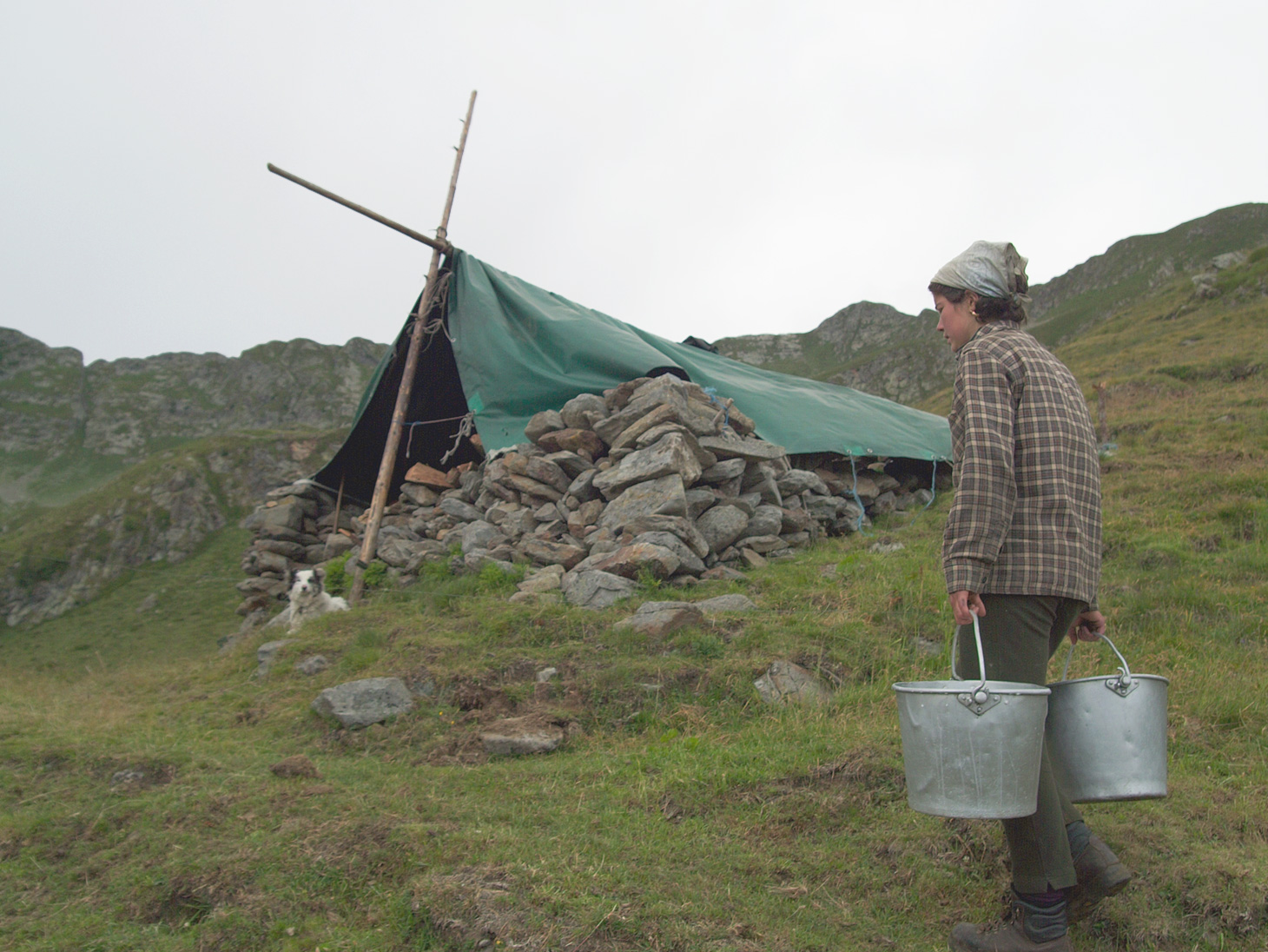 "They called us subversive because we refused ferments and fodder: we wanted our cows to continue eating fresh grass. Isn't that absurd?"
Paolo Ciapparelli is talking, known as the "Rebel of the Bitto", now in charge of the slow food presidia of the Historic Rebel. In order to protect the ancient method of Bitto production, a traditional Valtellina's cheese produced in Valli di Albaredo e Gerola, he's the right man: fundamentalist, anarchic and outspoken. Who better than him could have told the story of this cheese, that changed name for three times to keep his integrity?
You chose a fierce name for you cheese. Why Historic Rebel?
They forced me three times to change it. At the beginning it was called simply Bitto, and until twenty years ago there were no one like ours. Then has been made a modification to the DOP disciplinary, the area of production has been enlarged and ferments and fodder allowed. This wrecked our story, so, with the cooperation of thirteen alpines we decided to build our own Consortium and change name, thanks to the participation of Slow food, in Historic Bitto. But even this name was not correct for istitutions, therefore we made the decisive step: today our name is Historic Rebel, because we want to protect a piece of History.
Which are the distinctive characteristic of the Historic Rebel?
It is produced only in summer months, with alpines grass fed cows milking by hand. We process the milk still warm, within 30 minutes from milking. Approximately 10% of goat's milk is added, that for us it's obligatory. The pasture is "turned", as the herd of cows and goats is led in stages from the lowest station to the highest, day after day from 1500m and over 2000m. To process the milk we use a "mobile dairy" called "Calecc". Of course it is a production that demands a lot of work, but we know that keeping this uniqueness from the past the value added is huge and the territory benefits.
Historic Rebel has been added in the list of the Slow Food Presidia. When this happened and how it changed your life?
In 2003, when we were spreading this story already by 8 years. Slow food contacted me in conjunction with the DOP enlargement. They have explained to me that they are involved in the defense of historic productions. They came here, gained informations and shot video clips to illustrate our story: those videos has been spread worldwide and made us know in foreign countries.
How many wheels do you produce in a year?
We produce approximately 1500-2000 wheels. It's understandable that we don't do it for money, but to protect a local production. There's who understood it and support us, even if our cheese costs two times the others.
You chose to pay the producers a salary superior to the market value, why?
I convinced my partners to ask the which would be the right price to continue this artisanal and manual production: it was two the times compared to what the other have been paid. We decided to say yes, and on that base set the selling price. At the beginning everybody thought it was crazy choice, instead it revealed to be a good intuition.
Actually how many are you sheperds and producers that are part of the consortium?
This is the sore point. I recently lost four producers so from 12 to 8. Luckily we have 4 new young producers with alpines: they have a little livestock but is a good signal and we have all the intentions to support them with our knowledge and ideas.
What is the cheese bank and which vintage brings together?
The Historic Rebel has been always recognized for his extraordinary capacity to mature well, even until 10 years. So we decided to invest on it starting to season every year few wheels highlighting their uniqueness with specially crafted dedications. Who have said that Vertical is only about wine?
Can you tell us some suggestions for pairings?
This is a cheese with strong flavours and has to be tasted alone, or paired with a good glass of red wine or with a particular beer if more matured, with a sparkling white wine if young.
Giulia Basso