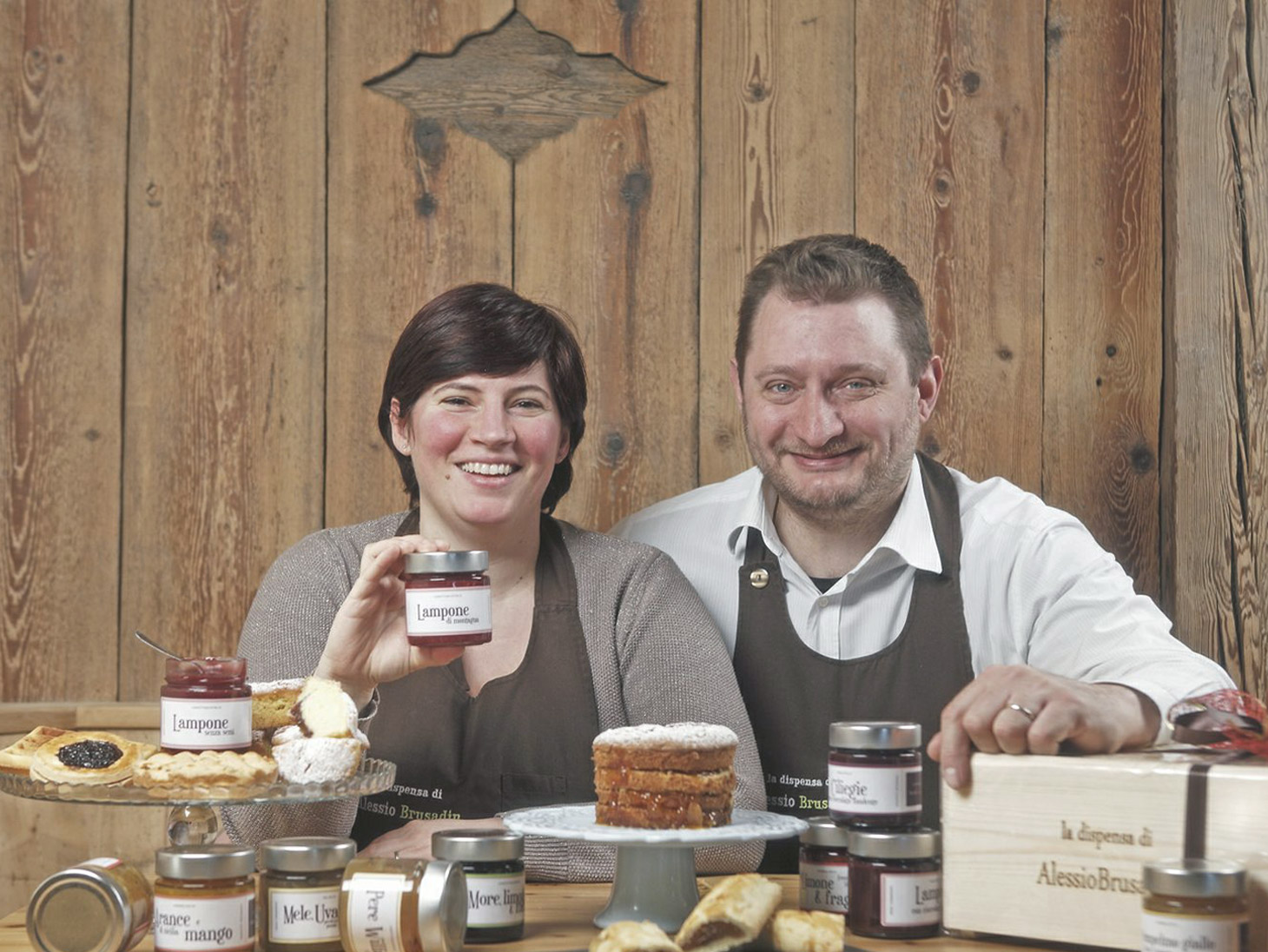 When we tasted Alessio Brusadin's chutneys for the first time, we could not help but imagine all the possible combinations with the cheeses and cured meats of our assortment.
La Dispensa (the pantry) is a project by Alessio Brusadin, a traveller chef from Pordenone, in Friuli Venezia Giulia. After graduating at the Hotel and Catering School he left for London, where he stayed for 15 years working in several 5-star hotel restaurants, including The Halkin Hotel with Gualtiero Marchesi. Right in the British capital, Alessio opened a chain of three restaurants, one of which, Grano, won the award for the best Italian restaurant in London in the year 1999. The return to Italy led him to South Tyrol, where he opened the Restaurant Ritterhof with Vito Leone and then began a collaboration with Fratelli Corrà for the development of recipes for their meat ragù. His "adventure in jar" began here and later brought him back to Brugnera, in Pordenone province.
"The return to Italy has been a rediscovery of wonderful flavours and products. The idea was to capture these new inspirations in jars, in a completely natural way, without adding any preservatives and with the aim to spread them for anyone's pleasure" - Alessio told us.
Thinking of our cheeses and cured meat, we found in Alessio's chutneys new interesting travel companions, to propose for the food pairing. We present a selection of seven sweet and sour chutneys made with fruit and vegetables, brown sugar and apple vinegar, produced in a traditional way, without the addition of dyes, preservatives or gelling, exclusively using the best seasonal products.
Alessio's recipes are unique, original and derived from his experience in many kitchens around the world... but they also speak our language. In fact, despite the chutneys are an oriental preparation, Alessio has created his recipes in order to embrace the european tastes and culture. Moreover, he realized them by keeping in mind a clear matching project.
So do not be scared by Mango, Pepper and Basil or Pears, Celery and Mustard. Open the jar, let the imagination runs and create new combinations. To begin, we bring you some pairing ideas suggested by Alessio Brusadin.
What is a chutney? Chutney or chatni is a family of sauces of the Indian and South Asian cuisine which contains a mixture of spices, vegetables and/or fruit. Traditionally they are served as a dressing for main dishes based on meat or rice, and for vegetables.
Giulia Bassetto
Marketing & Communication