The product
Variety belonging to the Borlotti family, distinguished by its digestibility
Country of origin:
Italy - Veneto
More Information

| | |
| --- | --- |
| Description | Bean variety from Feltre area, belonging to the Borlotti family |
| Appearance | The bean has a soft paste, a very thin skin and a characteristic rosé colour with red streaks |
| Taste | The taste is intense, with light chestnut notes; it is very digestible |
| Curiosity | The name "Bala Rossa" means "red ball" in the local dialect and derives from the singular colour of the bean |
| Our selection | The Bala Rossa bean represents the alternative option to the more common Bolotto |
| Suggestions | Ideal for preparing creams and soups |
More Information

| | |
| --- | --- |
| Weight | 500 g |
| Packaging | Polypropylene bags |
The producer
Cooperativa La Fiorita - Cesiomaggiore (BL) - Veneto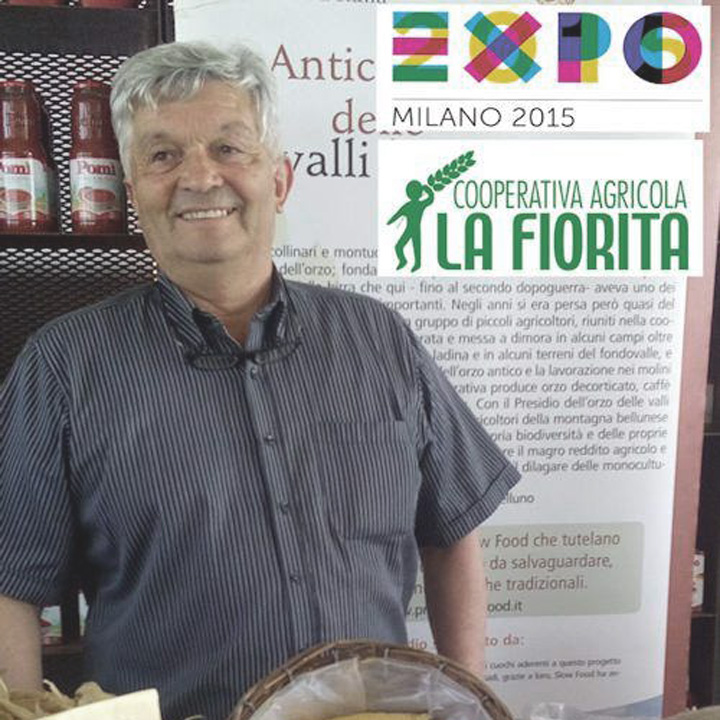 Why we chose them
Cooperativa Agricola "La Fiorita" was born in Cesiomaggiore (BL) in 1997. Today it has more than 252 associated farmers, which operate mainly in the territory of Belluno Valley. The Cooperative commits itself daily to the protection and promotion of its territory and local and typical agricultural products: several productions that were at risk of extinction have been rediscovered and today can show IGP certification. Moreovere Cooperativa offers its members a full service from training to assistance, from experimentation to the usage of agricultural machines and tools. Sustainable and environment-friendly production is a primary condition for farmers to join the cooperative. With particular attention La Fiorita has dedicated itself to the rediscovery of traditional beans varieties, rare and niches productions historically cultivated in Val Belluna and Feltre area since the '500.